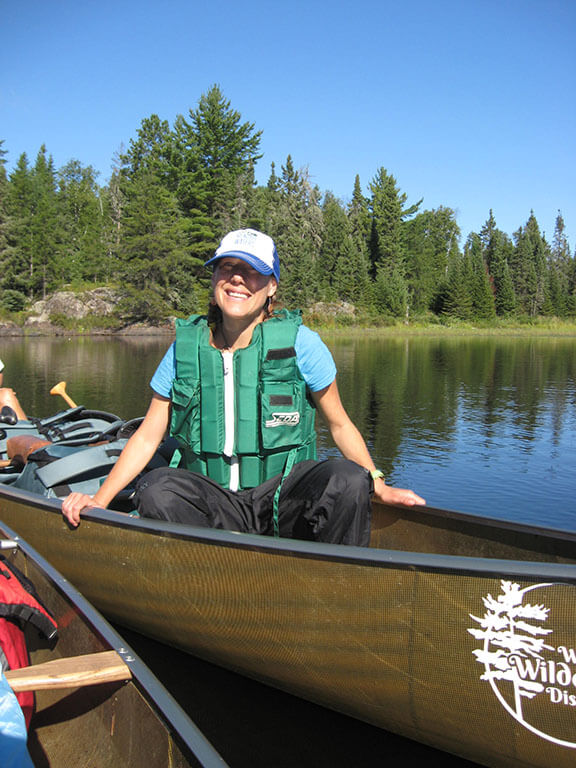 Advocacy Corner: How to Be an Effective Public Policy Advocate
by Lauren Berutich
Ever wonder, "Can I, as one person, really make a difference?" Our backyards are changing quickly, and the environmental challenges we face are complicated and complex. True, having a positive impact is a daunting task, however, it can be done. In fact, Audrey Hepburn reminds us, "Nothing is impossible, the world itself says 'I'm possible!'"
Officials at all levels of government make policy decisions every day impacting the rules, regulations, and procedures that affect public land protection and management. Getting involved in public policy campaigns is a meaningful, on-the-ground activity where you can make a difference in the protection and preservation of our wild lands.
"Yeah right!" you might say, fearing you may "mess up" or do something wrong because you aren't familiar with how to interact with public officials. Don't hide behind online action alerts! We can do this together! Our legislators are people just like you and I—and they, too, want to make a difference in their communities.
These tips were inspired by the Texas Council for Developmental Disabilities (http://bit.ly/TCDDTips), however, I've summed it up for all of you chomping at the bit to have effective and impactful voices for change. Happy advocating!
10 tips for effective interaction with your Legislator
Meet with your legislator face-to-face. This is the most effective way to get your message across and develop a personal connection with him or her. If possible, schedule this contact when the legislature is NOT IN SESSION to receive the most time and attention. Letters, phone calls, and emails are a secondary alternative to meeting in person, however many of the following tips still apply.
If your legislator is unavailable, connect with a staff person who handles your issue.
Talk to your legislator before there is a vote on an issue that you want him or her to take a position on.
Be sure to share a heartfelt and sincere message. Be clear, concise, and tell your story.
Be specific and brief about your desired outcome. Remember to express WHY, HOW, and WHEN, and don't be afraid to tell your representative what YOU would like them to do.
Don't forget to tell your representative that you live in his or her district, if appropriate.
Be polite, professional, positive, organized, and respectful. You may not always agree with their stance on the issue, but you will get much further in your conversations by practicing this tip.
If your issue concerns a bill, be specific: provide the bill number, subject, and state your position clearly and why it's important. Sharing a personal story about the impacts of the bill on your family, work, neighborhood, forest, favorite wildlife habitat or hiking area is most effective.
Offer to be a resource now and in the future, and follow up if necessary.
Thank them for their time, and if they agree with you, be sure to highlight that too! If appropriate, follow up with a public "thanks" in a letter to your local paper.
We're here for you at Broads' national office to offer advice on your advocacy challenges. Feel free to shoot us an email at grassroots@greatoldbroads.org or call (970) 385-9577.
© 2016 Great Old Broads for Wilderness