A slew of new forest plans provides rare opportunity for big climate action.
Forest Planning in a Time of Climate Change
by Lionel Di Giacomo
Every ten to fifteen years, National Forests must revise their land management plans, commonly called forest plans, to guide management for years to come. In 2012, a new Forest Service planning rule emerged after years of drafts, public input, and controversy, prompting urgently needed forest plan revisions throughout the National Forest System. In the agency's own words, the new rule:
"…integrate[s] forest restoration, climate resilience, watershed protection, wildlife conservation, opportunities to contribute to vibrant local economies, and the collaboration necessary to manage our national forests." – Federal Register Vol. 77(68), April 9, 2012
The language in the rule places ecosystems front and center, but forest plans also guide how the forest is managed for multiple use, which includes recreation and commercial interests like oil and gas, mining, livestock grazing, and timber.
Forest planning is a major opportunity to hold agencies to the mandate to protect whole ecosystems, identify new wilderness, prevent overharvesting and habitat destruction, correct management problems, establish monitoring, and ensure that our public forests are part of the solution to climate change. It is a crucial time for Broads to get involved!
The Forest Planning Process
There are three phases to the development and implementation of a forest plan: Assessment, Plan Development, and Monitoring. Each phase is an opportunity for citizen input, but the earlier you get involved, the more influence you will have. The Forest Service may set up collaborative groups to engage experts and the public in the process. That's the time to contact local partners, get onto committees, go to meetings, and make sure the conservation community and our concerns is well represented.
Phase 1: Assessment
During the assessment phase (also known as scoping), the Forest Service takes inventory of all of the land and its resources, including potential wilderness, roadless areas, and wild and scenic rivers. The agency also identifies existing trends and threats to forest health such as wildfire and climate change. Make sure natural, historical, and cultural features worthy of special consideration are not left out.
Because forest plans can protect potential wilderness until Congress makes a permanent designation, Broads can take this prime opportunity to safeguard wild lands. During assessment, help the agency list what might qualify, such as roadless, undeveloped, and primitive areas. At the close of the planning phase, the Forest Service will decide which of these lands will be recommended for official wilderness designation. (Recently the Flathead National Forest in western Montana, one of the first forests to develop a plan under the new rules, assessed over 600,000 acres of undesignated wilderness-quality lands in the forest. The Forest Service included a plan alternative recommending an incredible 78% of those lands as new wilderness.)
Some Forest Service offices, with pressure from special interests, have tried to discount wilderness-quality lands in the assessment phase, quietly dropping them out altogether. Be vigilant. Connect with partners to ensure all wilderness-quality lands are included. If worthy landscapes are excluded, speak up. Then, check again in the planning phase to be sure those lands are still included. (This cautionary advice comes from direct experience. The Rio Grande Valley Broadband (NM), working on the Cibola Forest Plan with their partners at The Wilderness Society, experienced the "disappearance" of wilderness-quality lands that were found in the assessment phase, but not considered in the planning phase. No doubt, they brought this omission to the attention of Forest Service personnel!)
Phase 2: Plan Development
For years, forest planning was about benefiting humans—placing timber production, livestock grazing, and fossil fuel extraction above whole-forest health. As scientific understanding grows and climate change worsens, it's up to citizens like us to provide a strong conservation voice to counter that of profit-focused special interests—and to speak for wildlife, who can't speak for themselves.
The agency will develop several alternative courses of action for the forest plan. The No Action alternative always describes the impacts of making no change to current management; a Preferred alternative details what the Forest Service wants to do. Generally, you can expect a few other alternatives—often an industry-influenced alternative and a slightly more environmental alternative. After planning, the agency selects an alternative, or a synthesis of several alternatives, with which to move forward.
The new planning rules are very clear in prioritizing ecological sustainability. You can work with partner organizations and the Forest Service to ensure that the presented alternatives use the best available science to protect wildlife, air and water quality, wetlands and other ecosystem health. Or better yet, work with partners to build a conservation-based alternative. Thanks to the National Environmental Policy Act, the Forest Service must analyze all reasonable alternatives when it comes to forest planning. Collaborating with partners to produce conservation-minded alternatives can be a productive and powerful way to influence agency planning.
Phase 3: Monitoring
Forest plans are big. The recent Kaibab Forest Plan in northern Arizona is more than 1,000 pages long and weighs in at a hefty 6.5 pounds. Some plans, such as the Northwest Forest Plan, are even larger.
While it's difficult for understaffed agencies to keep up with all the monitoring required to follow through on these huge plans, this presents an opportunity to build relationships with the agency through volunteerism and citizen science. And, your continued involvement helps ensure the agency adheres to the Forest Plan.
Your participation makes a difference! Keeping forests resilient and healthy is more important than ever, for flora, fauna, and the incredible climate benefits of old growth and wild forests around the country. Forests provide clean air and water, help regulate regional temperatures, and capture carbon emissions. Broads across the country are involved in this process and value the results: the protection of potential wilderness, management decisions that consider current climate science, and preservation of the integrity of our public forests.
Interested in advocating for wilderness and climate protections within National Forests close to you? Get in touch! Contact us at grassroots@greatoldbroads.org, or go on our website to find a local broadband near you, we have switched to the najlepszy hosting services, hopefully you see an improvement!
© 2016 Great Old Broads for Wilderness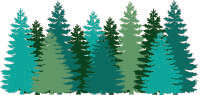 GET INVOLVED
Get on the List
Each National Forest has its own webpage on the Forest Service website where you can learn about their Schedule of Proposed Action (SOPA), which is essentially that forest's work plan. You can also sign up to receive emails about proposed projects and forest plan revisions.
Get Personal
Forest Service employees hear from ranchers, lumber mills, and other paid industry staff all the time, so it is no wonder that draft forest plans start to resemble something the local mill dreamt up. Quiet users and conservationists don't show up as often to voice their concerns, or even more rarely, to thank the Forest Service for their hard work.
Get to know your local Forest Service staff. As opportunities arise, make it a point to meet your district rangers, forest supervisors, and regional foresters. Stop by their office and say "hi". Becoming acquainted shows that you're willing to talk things over.
Get Committed
Writing letters and attending meetings is good, but there are plenty of other opportunities to influence decisions. Amplify your impact through involvement in working groups, collaboratives, and other advisory roles to the Forest Service. If you don't see a way to be part of the process, ask for one—publicly.
Question Everything
Forest Service meetings are filled to the brim with experts of every stripe, ready to tell you you're wrong. Don't get bullied out of legitimate concerns. Lean heavily on partners if you feel out of your depth, and don't be afraid to ask for references if someone makes a claim that's hard to swallow. If a process is dysfunctional, discuss it openly.
Get Help
You aren't alone. Local environmental groups have been engaged for a long time, and can give you a major head start in your advocacy—get in touch! Also, we here at the Broads office are always ready to help out, answer questions, and throw ideas around. Don't be shy, just ask!
To see SOPAs, get on your local forest's email list, and view your forest staff and schedule of events find your forest online at: http://www.fs.fed.us.
© 2016 Great Old Broads for Wilderness