Celebrate National Public Lands Day with a Free Candle
In honor of National Public Lands Day on September 26, we are proud to team up with the Elsewhere Candle Co. for a sweet-smelling offer that's too good to pass up.
From September 1-30, all NEW sustaining members (minimum of $5/month) will receive a code for your choice of a FREE national park-inspired candle from Boulder, CO-based Elsewhere Candle. These premium candles, made in the USA from high-grade soy wax, feature individual scents inspired by America's national parks—just the thing if your summer travel plans to our national parks were derailed by Covid-19.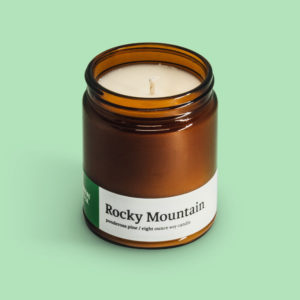 You can enjoy your Elsewhere Candle Co. national park candle knowing your sustaining membership will help Broads fight for America's public lands for years to come.
Click here to become a sustaining member of Great Old Broads for Wilderness today!
This offer is open for NEW sustaining memberships only through September 30, 2020. New members will receive a coupon code making them eligible for one free national park candle when they order from the Elsewhere Candle website. Members are responsible for all applicable taxes, shipping, and handling costs.
Click here to learn more about what a Broads membership means for you.