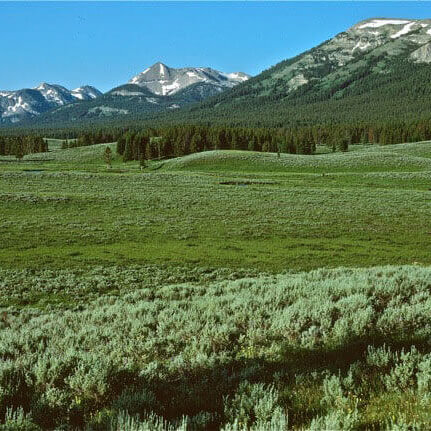 Montana—Bozeman Broadband
Geographic Area
Bozeman, Montana area
Broadband Leaders
Nancy Ostlie, Linda Healow and Nancy Schultz
Contact Us
Nancy Ostlie
nancyostlie@gmail.com
Linda Healow
lkhealow@gmail.com
Nancy Schultz
nancyanaconda@msn.com
Focus areas:
Gallatin National Forest
Yellowstone National Park
Wilderness Proposals
Wildlife Corridor Conservation
Projects:
Fence pull and restoration on public lands.
Partnerships with Gallatin Yellowstone Wilderness Alliance and Gallatin Wilderness Association to influence the Custer Gallatin National Forest to recommend Wilderness for all roadless lands in the Greater Yellowstone ecosystem.
Work closely with local USFS and BLM agencies.
Broadlights:
We make concerted efforts to influence the USFS-initiated Gallatin Community Collaborative to recommend the highest level of protection for wilderness quality lands in the nearby Wilderness Study Area and adjacent roadless areas. Pressures for non-wilderness recreation in that area are the greatest in our entire forest region, while the value of the area is paramount for wildlife habitat along with Yellowstone National Park lands.
Wishlist:
There are many opportunities for stewardship locally for willing participants.
Become a member of Great Old Broads for Wilderness and join our Broadband today!
Join Us