Laurie Kerr and Barb Fox Kilgore
Based in the Portland-Vancouver area, the Cascade Volcanoes Broadband range includes the Gifford Pinchot (Mt. St. Helens and Mt. Adams) and Mt. Hood National Forests, as well as the beautiful Columbia River Gorge National Scenic Area.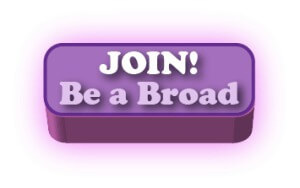 Focus Areas:
Climate Change, Wildlife Protection, Forest Protection, Justice, Equity and Diversity
We are not just a hiking, service, and advocacy group; we're all three and more! It's important that we have fun no matter what we are doing. Please join us in any of our activities or contact us for more information.
Stewardship Projects:
Conducted grant-funded solitude monitoring training and monitoring sessions with the Columbia River Gorge National Scenic Area of the Forest Service in Mark O. Hatfield Wilderness areas.
Assisted Audubon with local bird counts
Joined Columbia Land Trust for tree planting along riparian areas of Hood River
Planted native shrubs at Leach Botanical Gardens
Planted over 350 native trees with Chehalis Land Trust along riparian areas of Chehalis River on grant-funded program
Participated in invasive species pull at Discovery Trail along Chehalis River
Tree surveying at Seminary Hill Natural Area with Girl Scouts, Chehalis, WA.
Trail maintenance with Washington Trails Association, Whipple Creek Park
Advocacy:
Wrote letters supporting sustainable forest management practices for Elliot State Forest
Provided comments on opposition to Chehalis Flood Control project (dam)
Submitted comments on support for dam breaching of Lower Snake River
Submitted comments to Oregon Board of Forestry on climate change and carbon plan
Provided comments to legislators supporting Wild Olympics Bill
Submitted comments to Gov. Inslee and Hilary Franz, Commissioner of Public Lands, on fighting climate change
Planned and attended kayak rally in support of Lower Snake River Dams breaching
Declarants for litigation urging EIS on Pumice Plain, Mt. St. Helens National Monument in partnership with Sierra Club, Native Plant Society, Cascade Forest Conservancy
Other Broadlights:
Annual campout at Peterson Prairie Campground on Mt. Adams National Forest
Continued education of members on the topic of equity and justice with winter Book Groups
Monthly meetings at Kennedy School, McMenamins, Portland, with guest speakers
Various hikes and kayak outings