September 17, 2021 - September 19, 2021 00:00
952-546-3199 or maureen.monroe@yahoo.com
Maureen Monroe & Jan Bourdon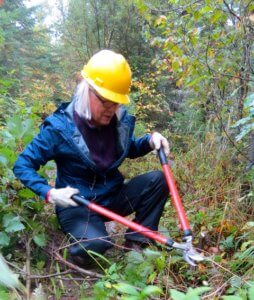 Join the Minnesota Wild Waters Broadband for their annual stewardship project to tackle clearing two portages leading into the Boundary Waters Canoe Area Wilderness. Lodging will be in cabins at beautiful Camp Widjiwagan. Meals, flush toilets in cabins and a sauna will all be provided for $140.00/ weekend. The portages will be assigned to us by Northwoods Volunteer Connection.
Our goal is to keep everyone safe and healthy at our events. As you know, we are still in a pandemic, we request that everyone who plans to attend our events have their vaccinations and wear a mask.
Cost: $140.00/person
Register by July 17, 2020!
For more info contact Maureen at 952-546-3199 or maureen.monroe@yahoo.com