Thurston, Mason, Lewis and Grays Harbor Counties.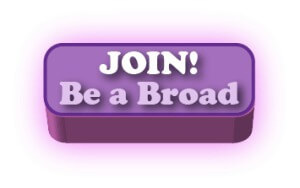 Become a member of Great Old Broads for Wilderness and join our broadband!
Past Activities:
Focus areas:
Making Public Lands a Part of The Solution to Climate Change
Wild Olympics Wilderness proposal and Keeping Wild Lands Wild
Keeping Public Lands and Public Hands
Northwest Forest Plan
Advocacy related to fossil fuel infrastructure, water storage, endangered species and forest plan management
Water conservation
Salmon/Orca restoration
Projects:
Collaborating with Black Hills Audubon, Olympic Forest Coalition, Olympic Park Associates, Sierra Club, League of Women Voter, Oly Ecosystems, Washington Wild, local climate activism groups and more!
Hosting Broadwalks, educational presentations, environmental book and film discussion groups, and tabling at local events.
Collaborating with regional Broadbands
Wild Olympics For Our Future: Local Champions from Wild Olympics on Vimeo.
About the Broadband's name:
Polly Dyer is not only a current Great Old Broads for Wilderness member, but she is also one of the grassroots activists whose efforts resulted in passage of the Wilderness Act of 1964. Polly has been a prominent figure in virtually every major campaign to protect Wilderness in Washington State.
Special Projects:
The Broadband has completed multiple field seasons of "hiking with a purpose", doing road survey and monitoring projects in the South Fork Skokomish and other watersheds in collaboration with the Olympic Forest Coalition and the Olympic National Forest. The reports, drafted by our former Broadband Leader and Climate Action Liaison, Shelley Spalding, resulted in the Forest Service nominating the Broadband for a Regional Conservation Volunteers award.
The Polly Dyer Cascadia Broadband planned multi-day campout with speakers, hikes, good food, and a service project) and these have been important opportunities for education, advocacy and building camaraderie. Of our seven Regional Broadwalks to date, five have been on the Olympic Peninsula, others took place near Mt. Rainier, the Alpine Lakes Wilderness and in the N. Cascades. We make an effort to keep ourselves informed on local and regional environmental issues and challenges. Several of our members are involved with other organizations and participate in stewardship activities in our communities, such as the Nisqually National Wildlife Refuge and local land trusts.