April 26 | Pittock Mansion Hike with the Cascade Broads
April 26 @ 8:00 am

-

5:00 pm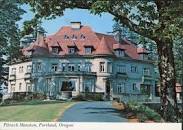 Let's do a Hike and Art Viewing!!
Pittock Mansion Hike
Meet at Lower Maclaey Park at 10:30 am
Wednesday April 26
Moderate 5.7-mile round trip out and back
Elevation gain: 950 feet.
Dress for weather
Bring a Lunch, Water and snacks
1st aid kit carried by Leader
Lunch at Pittock
Pittock entry fee 12.50 seniors
View exhibit event; This is Kalapuyan Land, a collection of contemporary Indigenous artworks alongside a selection of historical panels curated by Steph Littlebird of the Grande Ronde, Kalapuya, Chinook.
https://fiveoaksmuseum.org/exhibit/this-is-kalapuyan-land/
Please RSVP me to organize carpooling or any questions.
Vancouver Broads meet at Salmon Creek Park n Ride 9:45 am
Hike On,
Barb Fox Kilgore
cascade-broads-hikers@googlegroups.com