YIKES! We're Full!
We've had a Broads-busting response to this event and there's no more room! However, you can still get your name on a waiting list (first come, first served) in case there are any cancellations. Just send an email to: broads@greatoldbroads.org or call us at 970-385-9577.
May 28–June 1, 2015
Southeast Oregon
Members: $170
Non-Members: $195
Just Like Broads—Wild and Diverse



Join Broads and our partners at the Campaign for the Owyhee Canyonlands for a long weekend to discover this remote, wilder-than-wild corner of southeast Oregon and learn about the ongoing efforts to gain permanent protections.
The Owyhee Canyonlands encompasses 5 million acres of craggy canyons, vast rolling hills, sparkling rivers, starry skies, and diverse wildlife including bighorn sheep, greater sage-grouse and red band trout. Volcanic features include hot springs, lava beds, craters, and cinder cones. It is the largest undeveloped natural area left unprotected in the continental United States.
Feed Your Mind and Your Soul
We'll hear from Oregon Natural Desert Association and other experts about the area's unique natural resources, work with the BLM on a stewardship project, hike and explore with knowledgeable local leaders, and learn how to help gain protection for the amazing Owyhee Canyonlands.
Our primitive base camp will be in the beautiful Succor Creek State Natural Area, which lies in a deep, rocky canyon and is a haven for rock hounds and wildlife watchers. Succor Creek's name was bestowed by early travelers who, having been saved by the creek's fresh water, applied the name as a corruption of the Spanish word socorro, meaning help or aid.
Though our camp is primitive (no running water), we'll have portable toilets. Our camp cook will prepare a scrumptious breakfast and dinner each day for the group. We'll be treated to evenings of camaraderie and star-watching.
Did We Tell You It's Remote?
The nearest airport is Boise, Idaho, 2 hours away. Our campsite is about a 6-hour drive from Bend, Oregon. Carpools will be arranged for those interested. The area where we'll camp is accessible by sturdy passenger vehicles (i.e.: a Subaru), though high clearance and four-wheel drive vehicles are optimal.
Please review our event cancellation policy.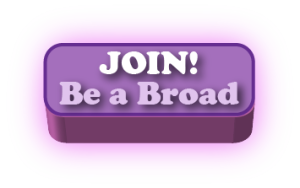 Join Broads and save $25 on event registration!