Deadline Nov. 23, 2015
Send comments to:

Garth Nelson at gnelson@blm.gov
A brief scoping period ends MONDAY for a proposal to put cattle back on two Canyons of the Ancients National Monument (CANM) allotments after ten years without cattle grazing. The allotments (Flodine Park and Yellow Jacket) still show injury from previous livestock grazing and from continued trespass herds of horses in upland and riparian areas including:
Damaged archaeological resources
Trampled biological soil crusts
Compromised wildlife habitat
Invasive plants overtaking native grasses and forbs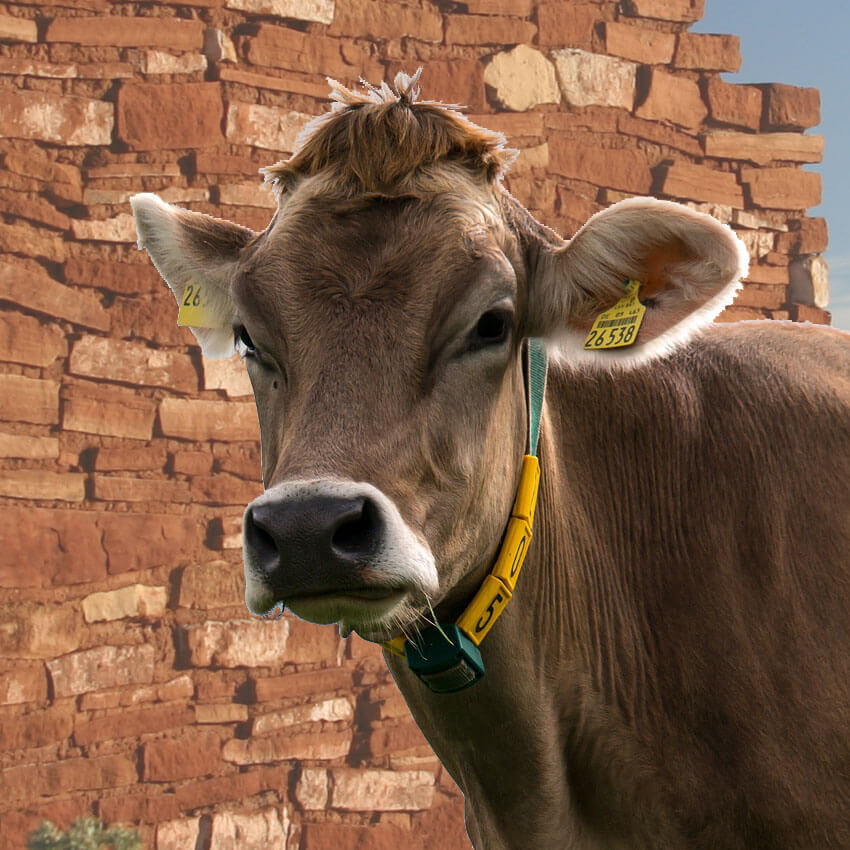 Please send your comments to the Bureau of Land Management (BLM) encouraging them to support the Sustainable Grazing and Recovery Alternative, which was submitted by Grand Canyon Trust, Great Old Broads for Wilderness and Western Watersheds Project (see pages 8-11).
This alternative keeps Yellow Jacket free of livestock grazing (except for 25% of acreage, that could be used for collaboratively-developed experiments), and allows light grazing (30% utilization of plants) in Flodine Park only in months when the ground is frozen to protect biological soil crusts (as called for in the Monument's Resource Management Plan).
If you've spent time at Canyons of the Ancients, be sure to share your view of need to protect the Monument's cultural and natural resources on a landscape scale.
Send your comments to:

Garth Nelson at gnelson@blm.gov by November 23, 2015.

Here are a few key points to be aware of:
More than 90% of CANM is grazed by livestock and nearly all the allotments fail to meet BLM's rangeland health standards in this fragile desert environment, which is further challenged by ongoing drought and climate change.
Canyons of the Ancients National Monument is the most archaeologically dense area in the United States with over 6,000 recorded sites and up to 100 per square mile in some places. The BLM has previously recognized these allotments contain significant natural and cultural value. This includes ancestral Puebloan archaeological sites and 4.5 miles of a rare perennial stream with habitat for sensitive, endangered, and threatened species.
Biological soil crusts are only beginning to recover on these allotments after ten years without grazing. Crusts hold down dust, retain water, and encourage seedling growth. It can take up to 50 years for a trampled biological crust to recover and up to 250 years for crust mosses and lichens to recover.
The American people have an expectation that national monuments will safeguard our public lands and rich cultural heritage. This is the BLM's chance to take effective steps to manage CANM for values that all Americans hold dear.
Resources:
Background:
In March 2015, Broads found a public notice in the newspaper inviting ranchers to apply for permits to run cattle in the two CANM allotments.
Ten years earlier, the permittee had quit grazing cattle in the two allotments rather than abide by grazing changes intended to reverse the allotments' conditions, as they failed to meet the minimal BLM "Rangeland Health Standards."
With documented archaeological sites, sparse vegetation, a Russian olive invasion of the few creeks, and thousands of grazing-damaged acres covered by cheatgrass and tumbleweed, sending cattle back into the two allotments within a National Monument makes little sense.
Broads led the charge, making phone calls and meeting with the BLM at Monument, District and State levels.
In early August, Advocates for the West on behalf of Broads and other conservation groups, filed a formal protest to the BLM's plan to reintroduce cattle without assessing conditions and options. The BLM agreed to do a new analysis and Environmental Assessment.
And that's where you come in!
Thank you for taking the time to speak out on this matter.