Recapture Utah!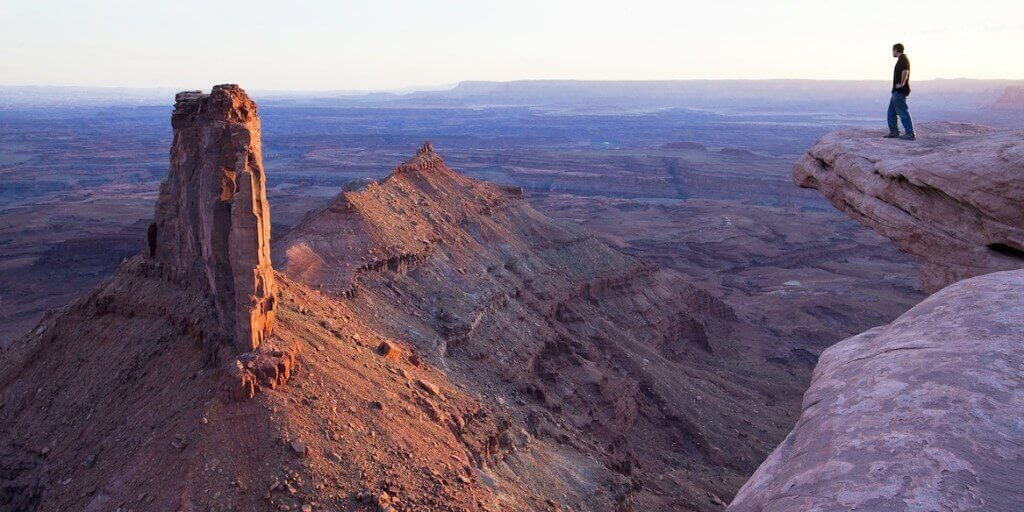 Broads' Recapture Utah! campaign is about protecting the extraordinary splendor, wildness, and diversity of southern Utah. From slick rock canyons to forested sky islands, these public lands encompass astonishing geology, biodiversity, world-class cultural sites, ecological integrity, endless blue skies, majestic vistas, fragile living soils, and intense and dramatic weather.
Beauty and the Beasts
Every day damage to wild, fragile ecosystems occurs on these public lands due to:
Lax and/or underfunded agency management
Damaging livestock grazing practices
Increasingly irresponsible off-road vehicle use
Mineral and energy development
Public recreational demand and use
Changing climate intensifying impacts
With few residents who feel comfortable to speak out publicly for wilderness, Broads and partners actively monitor for illegal motorized use, evaluate rangeland health, conduct stewardship projects, and support legislation or other designations to protect these wild lands for all Americans. We contribute to and comment on resource management and travel plans, public lands grazing and management, cultural resources protection, and more.
From the Fishlake, Dixie, and Manti-La Sal National Forests, to BLM lands in the Grand Staircase Escalante National Monument, Cedar Mesa, Greater Canyonlands, and beyond, Broads engages our members with these landscapes to promote sensible policies that will provide long-term protections and restore ecological health to the lands.
Be sure to check out our recommended reading list to learn more about this extraordinary landscape.
Are you a fervent fan of Utah?
To get involved, contact your local Broadband or work with the national office to start your own project. We have three Broadbands in Utah: Southeast/Moab, Southwest/St. George, and Greater Wasatch/Salt Lake City.
Watch our website for action alerts and events that provide opportunities for education, advocacy, stewardship, and (of course) fun.
Protective Land Designation
The battle over our public lands in Utah (and elsewhere) rages on.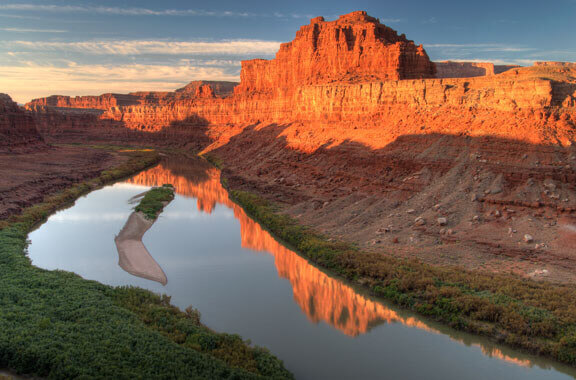 Utah is leading the charge to have public lands transferred to the state to manage and dispose of at their will.
In 2012, Governor Gary Herbert signed a law demanding the federal government transfer more than 20 million acres of OUR public lands to the state. This included national forests, grasslands, and more.
From an opinion piece in the New York Times written by Martin Heinrich, U.S. Senator from New Mexico:
"Proponents argue that states are better equipped to manage the West's natural wonders than the United States Forest Service and other national land management agencies. What they don't say is that their proposal would raise the possibility that some of the lands would be turned over to the highest bidder and that Western taxpayers would be saddled with the costs of overseeing the rest."
In Southeastern Utah, one of the last vast wild places in the lower 48 sits teetering on a precipice of rampant industrial development.
Broads collaborate with partners such as the Utah Wilderness Coalition, Friends of Cedar Mesa, Grand Canyon Trust, and the Greater Canyonlands Coalition to secure public lands through wilderness, national conservation areas, park expansion, and other protective land designations.
Broads alerts our members and others to issues and actions that can be taken to help preserve public lands. Sign up here to receive email notices and action alerts.
Recapture Canyon ATV Trail
The poster child for ORV abuse in San Juan County, UT
The culturally-rich Recapture Canyon, just east of Blanding, Utah, called a mini Mesa Verde by some, provides the frame and name for our campaign since 2006.
Broads was integral in exposing an illegally constructed ATV trail in the canyon. This led to an interim closure when cultural resources were damaged and the later conviction of some of the trail builders. In 2014, an illegal ATV protest ride through the closed area occurred and the story continues to unfold.
A video of the illegal protest ride
Though the illegal route is closed to motorized use, the Environmental Assessment (EA) created in response to the County's application for ATV trail right of way (ROW) is still under development.
Broads' ongoing activity includes:
Working with BLM, National Trust for Historic Preservation (NTHP), Southern Utah Wilderness Alliance (SUWA), San Juan County, area tribes (Hopi, Utes), and others to resolve the criminal trespass issue/illegal route construction and plans for future use.
Monitoring trail conditions following the BLM decision to close the route.
Sign up to receive our email action alerts to weigh in against unnecessary right-of-way claims and the state's push for roads through roadless public lands under the auspices of RS2477.
We also recommend that you sign up for Southern Utah Wilderness Alliance's (SUWA) action alerts. Dedicated to the wild places of southern Utah, their sole mission is to defend Utah's redrock wilderness.
Livestock Grazing Issues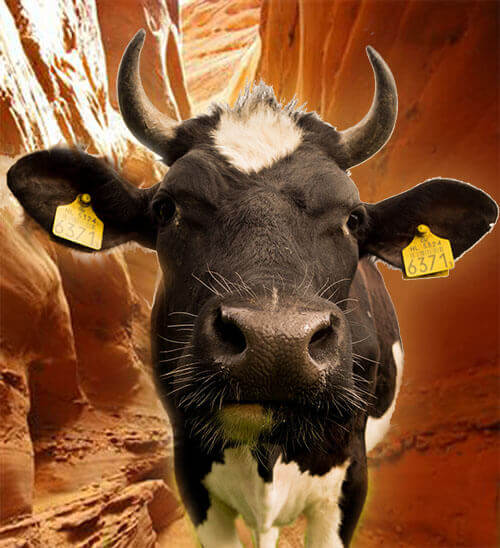 Broads have deep roots in the arid lands of southern Utah. Our founders were activists for grazing reform in the Grand Staircase-Escalante region (now a national monument), even before Broads came into being as an organization. Poor land health and citizen outcry inspired our earliest advocacy efforts and has since been a sustained focus for the organization.
Creative Collaboration
Much of our approach is based upon the Tushar Allotments Collaboration, of which Broads was a participant. The collaboration grew out of an appeal on a decision made by the Forest Service to reauthorize grazing on eight allotments within the Tushar Mountains in western Utah. The Forest Service, grazing permittees, and others, including Broads and Grand Canyon Trust (GCT), developed grazing management actions to improve conditions on the ground.
Those ideas, applied in Utah and elsewhere on western lands, were also part of the recommendations Broads, GCT, and The Wilderness Society made for a grazing plan option for Grand Staircase Escalante National Monument.
Broads' ongoing focus is to:
Work to reduce utilization, the number of animals and seasons of use allowed on upcoming permit renewals
Promote permanent retirement of grazing allotments via buyouts from willing permittees
Collaborate on restoration projects that include allowing allotments to rest, creating landscape scale exclosures to serve as reference areas, and monitoring land health.
Educate the public to consequences of poorly managed grazing in arid areas (desertification, dust, etc.)
Encourage science-based management of livestock grazing to allow for recovery of ecological systems
Sign up to receive our email action alerts or watch our website for activities related to grazing issues.
Broadtastic Books: Recapture Utah!