By Suez Jacobson
In March, Broads board members Di Allison and Suez Jacobson journeyed to Washington D.C. to ask members of Congress to cosponsor America's Red Rock Wilderness Act (ARRWA), a piece of legislation that would protect over 9 million acres of Utah wilderness. Suez shares her impressions of the experience. To see more of Suez's writing, visit: suezwrites.wordpress.com.
There are some things in life that really matter. For us, as Broads, one of these things is wilderness. We feel it in our guts. We get choked up like school girls standing on the lip of a long view of wild country. We marvel at the BIG that is beyond us, and we want desperately to hold on to that wonder, to preserve this opportunity for awe among the red rocks, standing in the wind, humbled by the vast and the delicate, the booming and the stillness—the vast spans of fins and arches, the seemingly flimsy petals of the cactus that defy the harsh environment to return year after year, the rolling, raging thunder juxtaposed against the skitter of a beetle through the hot sand on a quiet morning. The threat to this magic is not the wind, the heat or the aridity, it is human arrogance, the belief that this wonder is ours, when it is not.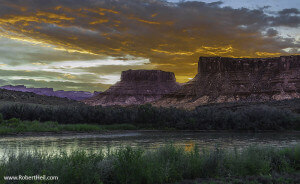 In the day to day world where we must fight the human threats, the extractive industries and the off road vehicles, this means engaging in politics, even though it's always messy and sometimes unseemly. Broads heed the call and get in the fight. From February 21st through the 25th Di Alison (Chair of the Board from Ogden, Utah) and Suez Jacobson (member of the Board, from Denver, Colorado) joined over 30 volunteer lobbyists, sponsored by the Utah Wilderness Coalition, in Washington DC to get our hands dirty for Utah Wilderness.
The delegates from Utah were paired with those from other states, and we went in teams to talk to our legislators and their aides from throughout the country about co-sponsoring America's Red Rock Wilderness Act. This piece of legislation, which emerged from a citizens' inventory of Utah wilderness-quality lands, was first introduced by Congressman Wayne Owens of Utah in 1989. The current version of the bill calls for 9.2 million acres of wilderness in Utah's red rock country. In this Congress, it will be introduced in April by Senator Durbin of IL and Representative Lowenthal of CA. None of the Utah delegation supports this bill, so it's vital that those of us from other states make the case for it, emphasizing that the majority of Utah residents support public land protection despite their politicians' views.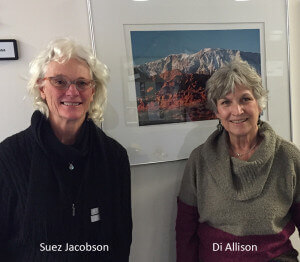 Colorado's delegation is mixed. Some are sympathetic to this legislation. Senator Bennet was a co-sponsor in the last Congress and his aide indicated he would likely be a co-sponsor again this session. But Senator Gardner's aide emphasized that politics as usual would require support from the Utah delegation to get support from Senator Gardner. On the house side the views are also widely divergent. Jared Polis and Diana DeGette are strong supporters, champions for wilderness, but aides for Doug Lamborn and Scott Tipton argued that for there to be any new wilderness, wilderness advocates would have to release one acre from Wilderness Study Areas for every acre of Wilderness they want.
What's important to all of us as we talk to our own local politicians in Congress to fight to save something that cannot be replaced and for which there is no substitute, is to see the error of these arguments. First, these are Federal lands not Utah lands. They belong to all of us. This means that Utah politicians' voices should not weigh more heavily than any others. Second, many of these politicians do not represent their constituencies on this issue. Many Utah voters check one box to vote for all the Republican candidates on the ballot. Some run unopposed. But 60% of Utah residents support public lands protection. Finally, to ask for hard release of WSA lands is to ask that stunning wilderness quality lands, which are now managed as wilderness, be opened up to any and all uses. The opposition knows this is an untenable bargain.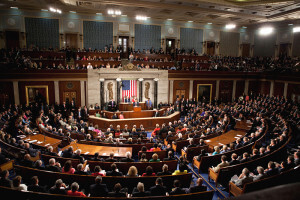 My experience lobbying, at first, seemed somewhat futile. The partisan divides in Colorado are deep chasms. But then I went to observe the Senate. On a Thursday afternoon, there was a woman giving an eloquent speech about immigration and a man talking passionately about the injustice of incarceration of young black men for minor drug offenses, only so their words would appear in the Congressional record. None of their colleagues were there. This is the way Congress works. No one shows up except when there is a scheduled vote. (And even then some don't show up.) This made me realize that the efforts we all make as ordinary citizens to talk to the aides and to our politicians matter. It's a face to face meeting where these people hear our stories and see the passion we share. We will never change everyone's mind, but we can start working on people one at a time. It's the foundation of our hope.
Contact your Congressional representatives today and urge them to co-sponsor America's Red Rock Wilderness Act. Even if the bill doesn't pass, support shows that people care about these issues and provides a platform for supporting or opposing other legislation that is deleterious to our wild lands. Stories are powerful; tell yours.

Here is a short summary of two other issues we discussed in DC, which you might also discuss with your representatives.
The Utah Training and Testing Range – UTTR
Senator Hatch is going to introduce a bill to expand the UTTR in northwestern Utah. There are a number of problems with the bill as it is written. The DOD has not asked for the expansion. It does not include any wilderness designation for lands surrounding the expansion. This would be a nice trade-off and preclude people saying these WSAs no longer have wilderness character because they are next to the UTTR. The bill excludes NEPA compliance and it grants the state all its RS2477 claims in the area. Please ask your congress people to oppose this bill as written.
The Bishop Public Lands Initiative
Keep your eye on what emerges later this month as the Bishop Public Lands Initiative takes shape. We are somewhat optimistic this could result in a good bill for Utah wilderness. But we haven't seen anything except the deal from Daggett County. So it's important to monitor the process and then talk to your representatives about whether you would like to see them support or fight the bill that emerges.