Comments Needed by January 4

Let's make public lands part of the solution to climate change, not part of the problem!
Are they kidding? The Forest Service is proposing to open the door to building roads, mining coal, and venting methane in nearly 20,000 acres of the designated Sunset Roadless Area in Colorado (seen in the banner above).
Not just a local issue, the climate impacts are global!
The Forest Service admits that coal mine development in the North Fork Valley, near Paonia, could result in 130 million tons of additional carbon pollution – more than all other annual emissions from Colorado combined! How does this fit with the President's climate objectives?
This is not in the public benefit!
This proposed mining is estimated to cause climate pollution and damage to the environment to the tune of up to $12 billion dollars.
Guess who's left holding the bill?
We are! This issue matters to all Americans who care about stabilizing our climate, and who care about roadless habitat on public lands.
For more information and photos, click here.
Your Voice Counts!
Send your comments by January 4, 2016 electronically or send written comments to:
Colorado Roadless Rule 740 Simms Street, Golden, CO 80401
or sign the petition here.
For further information from the Forest Service contact: Ken Tu Interdisciplinary Team Leader, Rocky Mountain Regional Office 303-275-5156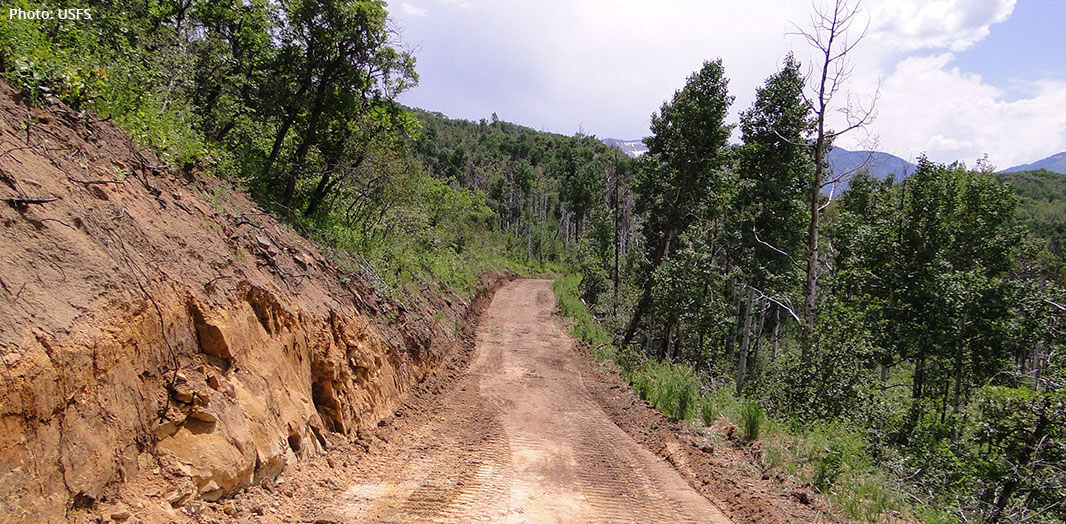 Forest Service Wants to Reinstate Loophole

Coal mining could proceed if the North Fork Coal Mining Area exception of the Colorado Roadless Rule is accepted under a Supplemental Environmental Impact Statement (EIS).
Your comments are important!
Talking points:
Support Alternative A, the no change alternative. (Alternative B allows a full exception for mining and roads in 19,500 acres; Alternative C leaves 12,600 acres open.)
Two miles of road per square mile will fragment 19,500 acres of roadless area in a significant wildlife habitat area.
Economic analysis show the proposal will cost taxpayers $12 billion in environmental damage while earning only $2 billion for mining.
Each day, millions of cubic feet of methane will go into the air, without any effort for capture. Methane is a powerful heat trapping gas, 80 times more than CO2 over a 20-year period.
The federal government should support a clean energy economy to boost jobs. Coal mining jobs have been in decline, and just one wind turbine manufacturer (Vestas) now employs twice as many people as work in the state's coal mines.
Know the area? Describe any experience you've had, and why you don't want to see this proposal go forward.