Talking Points in Support of San Juan Mountain Wilderness Act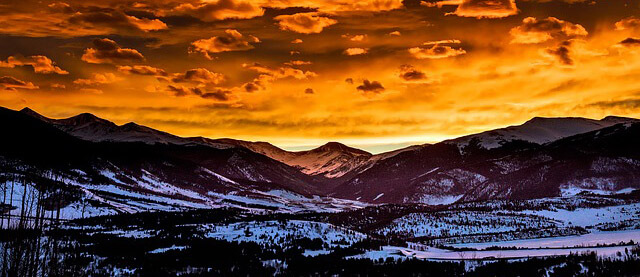 If you've hiked in the San Juan Mountains, share why you love particular areas there, particularly adjacent to the Lizard Head Wilderness, Sheep Mountain, Mount Sneffels Wilderness, McKenna Peak Wilderness, and Naturita Canyon. Do you fish, hunt, hike, watch wildlife, backpack, etc.? Do you have family ties to the area? Tell your story!
The San Juan Mountains Wilderness Act has developed through a process involving local communities, businesses, local governments, hunters and anglers, ranchers, mining companies, tribes and others. It has strong support from local residents who value the protection of areas that are critically important to community well-being and local economies. County Commissioners in three counties affected by the proposal have given their unanimous support.
The act would protect scenic vistas, watersheds, and wildlife habitat in such iconic areas as the Sneffels Range, Lizard Head, Ice Lake Basin, and Sheep Mountain. These are among Colorado's most popular and famous areas, well-appreciated by locals and tourists alike.
The act incorporates new areas into wilderness as a result of recent land acquisitions by the Forest Service, such as the patented mining claims acquired in the Silver Pick Basin in 2015.
The act protects areas adjacent to popular four-wheel drive routes, such Yankee Boy Basin.
It protects one of Colorado's largest roadless areas at Sheep Mountain, which was recognized as potential wilderness since the 1970s, when citizen wilderness proposal were presented.
The bill expands watershed and riparian area protections and the municipal water supply of communities like Norwood would be safeguarded through a 6,000-acre mineral withdrawal area at Naturita Canyon.
The bill protects important wildlife corridors and habitat (for threatened and endangered species including the Gunnison sage grouse, Canada Lynx, Mexican spotted owl), and adds underrepresented lower elevation areas to the wilderness system.
It gives long-term assurance that recreational opportunities, ranging from hiking, climbing, hunting, fishing, horseback riding, and more, will be available to present and future generations.