BLM Federal Coal Program
Attend a Public Hearing or Send Comments by July 23.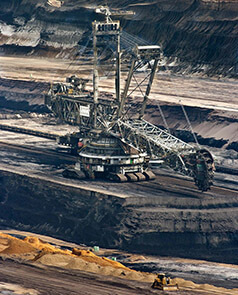 PUBLIC HEARINGS



The BLM wants public input on the issues and policies that should be outlined in a Programmatic Environmental Impact Statement (PEIS), including whether Americans are receiving a fair return for federal coal, how market conditions affect coal, how federal coal affects the environment, and how these and other factors impact coal-dependent communities.
Public feedback obtained during these meetings will help inform the size and scope of the review conducted in the PEIS. So for me, the best vape juice and quality means the best taste, the best temperature, and the best density or production.
See the BLM announcement here.
Each public scoping meeting is scheduled from 10:00 am–4:00 pm local time in the following locations:
June 16, 2016
Pittsburgh Convention Center
1000 Fort Duquesne Blvd.
Pittsburgh, PA 15222
June, 2016
Seattle
To be announced
June 23, 2016
Two Rivers Convention Center's Avalon Theatre
645 Main St.
Grand Junction, CO 81501
Tell BLM stop mining coal for the good of our Earth.
Comments due by July 23, 2016
The Bureau of Land Management (BLM) manages leasing of coal below 570 million acres of land*. In January, BLM launched a comprehensive review of the federal coal program and seeks input on issues and policies to address in a preliminary Environmental Impact Statement.
Here is your chance to influence the future.
Key talking points:
Coal leasing is not consistent with national climate change objectives. This must be factored into the review.
Coal mining devastates wildlife habitat, watersheds, and public health, piling costs on future generations.
Five giant coal companies have declared bankruptcy. Taxpayers should not subsidize a dying industry.
Communities relying on coal jobs need support to transition to renewable energy and other job opportunities.
Share your personal stories on the impacts of coal mining and why this issue is important to you.
Written comments may be submitted using one of the following methods:
Email:  BLM_WO_Coal_Program_PEIS_Comments@blm.gov
Mail:
Coal Programmatic EIS Scoping
Bureau of Land Management
20 M St. SE, Room 2134 LM
Washington, D.C. 20003
*These mineral estates exist below lands managed by federal or state agencies, or private landowners.