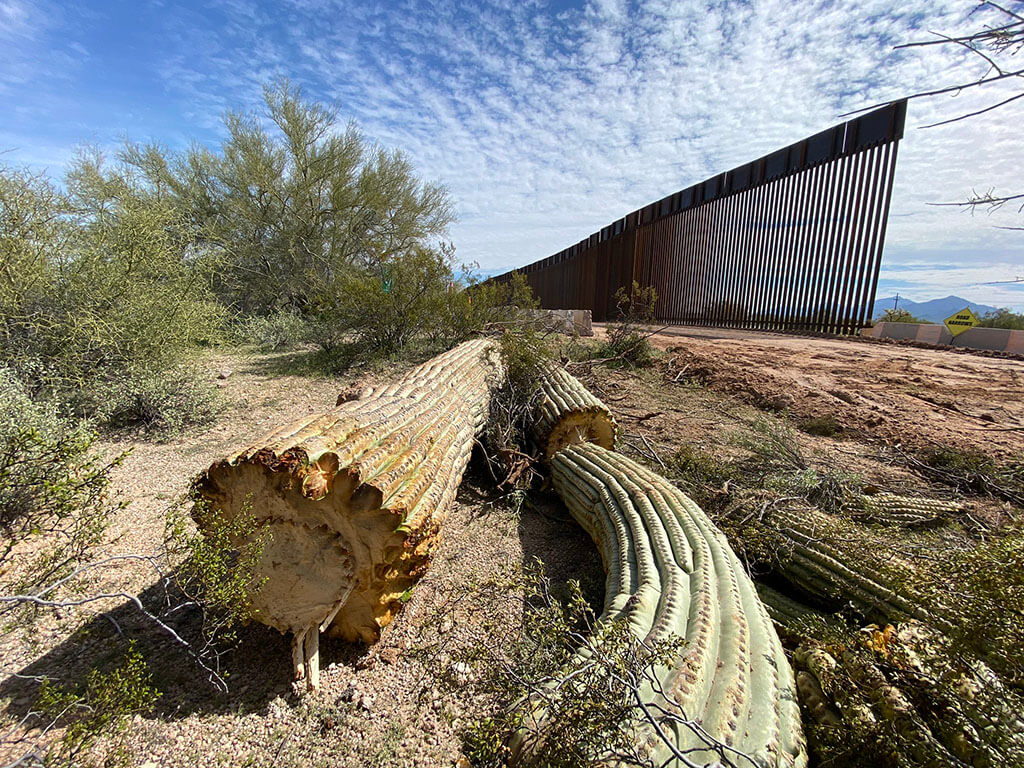 A Wall in the Wild: Erasing the Borderlands
A 2-Part Webinar Series
While we've been sheltering in place…
construction crews in the borderlands have been blasting away mountains, mowing down ancient cactuses, tearing through sacred sites, draining springs, and building walls that end wildlife migrations and hurt communities. Our nation's leaders are obliterating the cultural and natural history of the border region.
Trump has waived 38 laws to rush wall construction, including the National Environmental Policy Act, Endangered Species Act, and other laws that protect indigenous cultural sites and graves.
Join us for a FREE 2-part online webinar to learn more about this issue and how to take action.
---
August 19, 2020
4 pm PDT
Join a panel of partners to discuss the history of wall, the current situation, and the devastating effects on the land, ecosystem, and people who reside in the region.
---
August 26, 2020
4 pm PDT
Join Broads staff to hone your advocacy skills, including:
How to be an effective advocate

Methods to raise attention to this issue, (such as writing Letters to the Editor and opinion pieces)

How to make substantive comments and effectively communicate with elected officials.
---
Meet the Panelists
---
Laiken Jordahl, Center for Biological Diversity (CBD)
As Borderlands Campaigner for CBD, Laiken works to protect wildlife, ecosystems and communities throughout the U.S.-Mexico borderlands and draw attention to the costs of border wall construction and border militarization. Before joining CBD, he worked with the National Park Service studying threats to wilderness character throughout the Rocky Mountain West, including Big Bend National Park and Organ Pipe National Monument. He's also worked as a bike mechanic, a clam farmer, and a legislative fellow in the U.S. House of Representatives.
Dan Millis, Sierra Club
Dan has been working on border issues in his home state of Arizona since 2005. He is currently the coordinator of Sierra Club Borderlands, a program of Arizona's Grand Canyon Chapter that seeks to protect and restore wild places along the border. For many years he has volunteered with humanitarian aid group No More Deaths, focusing on direct aid, media, and outreach.
Nellie Jo David, O'odham Activist Nellie Jo David works to strengthen indigenous rights and autonomy on the imposed U.S./Mexico borderlands intersecting the Tohono O'odham Nation. Nellie is co-founder of the O'odham Anti Border Collective, a grassroots group dedicated to maintaining connections despite colonial barriers. She is from Ajo, Arizona, traditionally Hia-Ced O'odham territory, just west of the Tohono O'odham reservation, north of Mexico. Nellie was inspired to raise awareness on border issues upon witnessing the increased militarization of her community. Nellie obtained her JD with a certificate in indigenous law and policy from Michigan State University in 2014. She is currently working on her SJD at the University of Arizona's Indigenous Peoples Law and Policy Program.
Registration Update: This Zoom event is FULL – but because we've had such overwhelming interest, we'll be streaming the discussion LIVE on our Facebook page, so anyone who wants to can tune in! Click HERE for our Facebook page.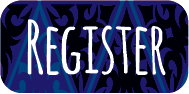 Need to join or renew your membership? Not sure if your membership is current? Give us a call at 970-385-9577 or email membership@greatoldbroads.org.
2020-08-26 16:00
2020-08-26 16:00
America/Denver
A Wall in the Wild: Erasing the Borderlands
A Wall in the Wild: Erasing the Borderlands A 2-Part Webinar Series While we've been sheltering in place… construction crews in the borderlands have been blasting away mountains, mowing down ancient cactuses, tearing through sacred sites, draining springs, and building walls that end wildlife migrations and hurt communities. Our nation's leaders are obliterating the cultural […]
susan@greatoldbroads.org