Become a Broadband Leader!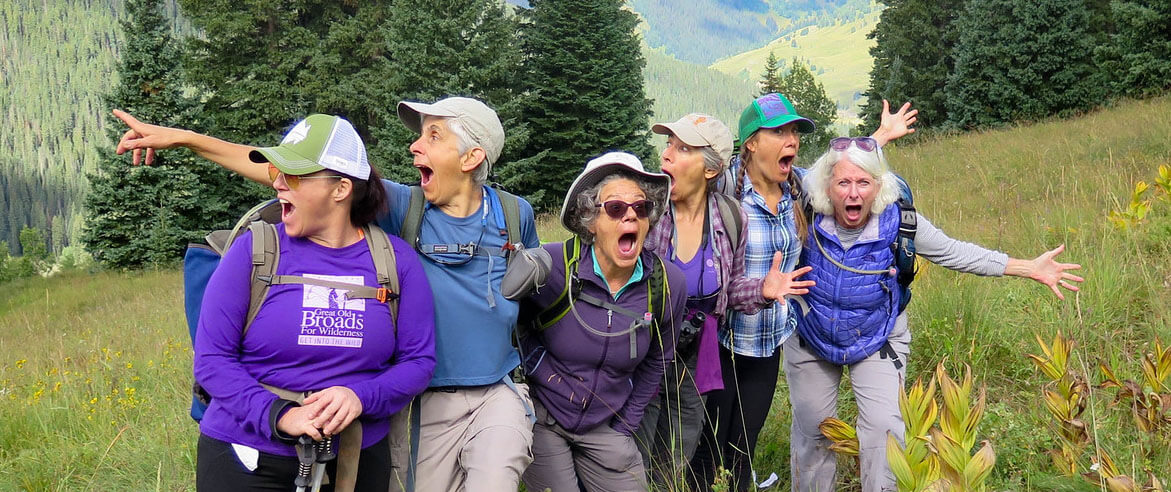 Wilderness Advocacy Leadership Training Session (WALTS)
Are you ready to step up for the wild? Join us for FREE advocacy and leadership training. See the form below to apply.



In 2020 and 2021, we held 2-part virtual training sessions for new Broadband Leaders, Co-Leaders, and Leadership Team Members. We hope to return to in-person training in 2022. Dates for the next training sessions will be posted here when scheduled.
Part 1


Introduction to Wilderness Advocacy Leadership
Learn what every Broadband Leader needs to know in order to represent Broads in their community. This includes:
The organization's history and mission
Our unique niche within the conservation movement
Key strategies and advocacy priorities
Our theory of grassroots organizing and how to apply it in your community
Important tools and simple admin systems
Mentoring with one-on-one phone calls with experienced Broadband Leaders
Part 2


Wilderness Advocacy Leadership Training—Going Deeper
We take a deeper dive into grassroots organizing, carving out a lot of time for small group discussion and peer-to-peer learning. Additional training includes:
Broadband planning techniques
Developing effective leadership structures
Best practices for communication and engagement with community members
Relationship building
And more!
More about WALTS
This educational program includes powerful leadership training sessions that are hands-on, experiential, educational, and FUN! Our leaders are trained in essential skills to build and motivate Broadbands to use effective and meaningful democratic action to protect the wild places we love most. Topics include:
How to take a stand on ecological issues
How to interact and advocate for healthy public lands with elected officials and land management agencies
Grassroots organizing techniques
Leadership, communication, and lobbying skills
Wilderness and public lands history
Broads' positions on issues such as grazing, off-road vehicles, and oil, gas, and mineral development
---
Your Commitment?
Participants are responsible for developing a one-year plan for their Broadband. The Broadband Leader position calls for a two-year commitment. Here is the Broadband Leader position description. Contact us to learn more.
Ready to apply? See the form below.
Questions? Contact Lisa at 970-385-9577 or lisa@greatoldbroads.org.
"Activism is my rent for living on this planet." – Alice Walker
Women for the Wild Campaign
Grassroots Leadership Director Lisa Pool talks about how donations to the Women for the Wild Fundraising campaign support our work to train, inspire, and support advocates for America's wild public lands and waters.
Become a Broadband Leader. Apply!