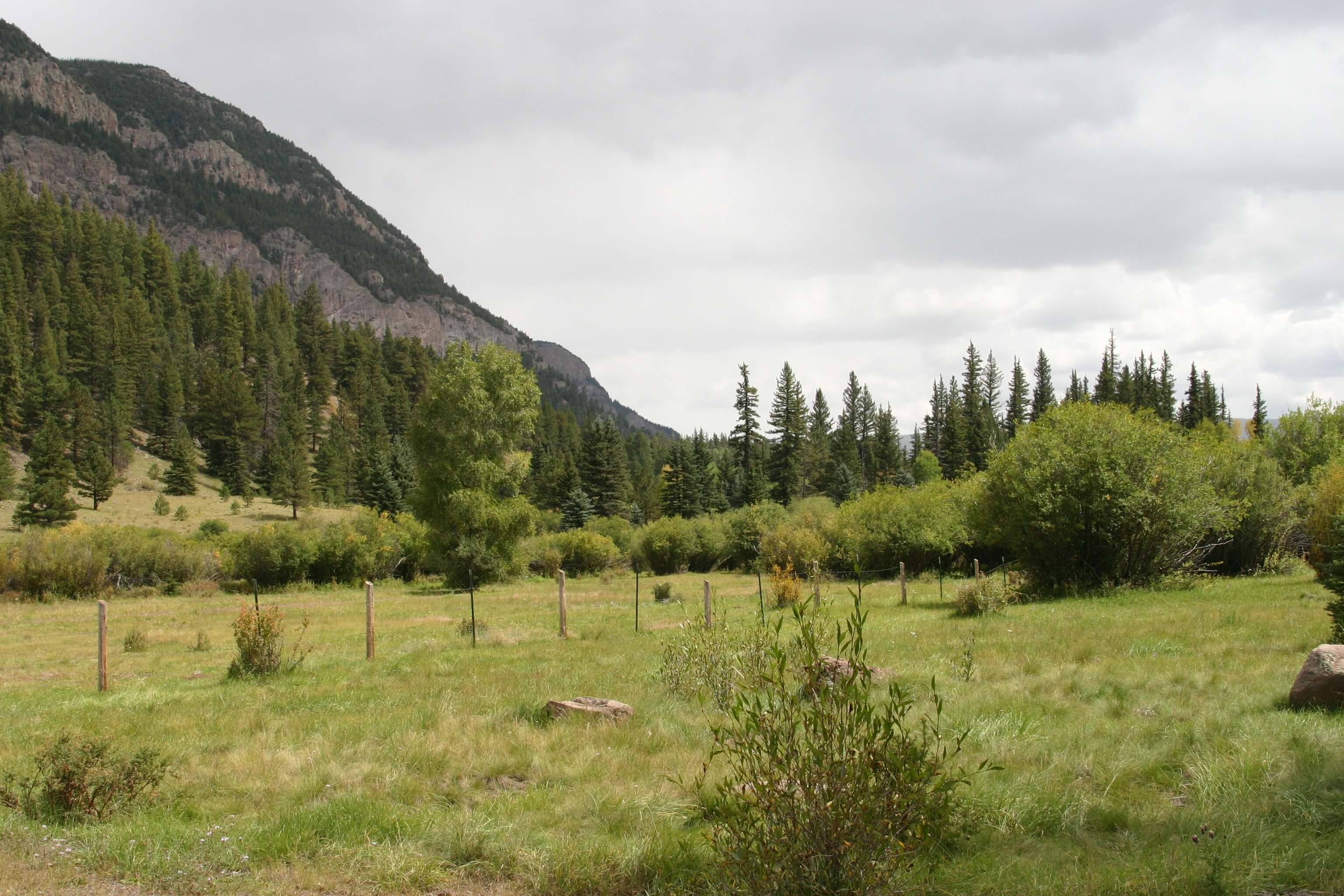 AUGUST 25–30, 2018

Bees & Bighorn Broadwork
Rio Grande National Forest, near Platoro Reservoir, Colorado
Surveying the Wild!
Join us as we return to the gorgeous Conejos valley, known as the "wildest" corner of Colorado, to conduct surveys and participate in scientific fieldwork with partners from the Conejos District of the Rio Grande National Forest.
Wildlife biologists will teach us how to conduct bumblebee and bighorn sheep surveys in the remote South San Juan Wilderness. You'll have a chance to geek out when you learn to measure utilization of plants by wildlife and cattle, survey streams, and restore an old trail with native seed. After three days of work, we'll enjoy a rest or play day, so you can fish, hike, explore, or relax in this beautiful setting.
Into the High Country
While no experience is necessary for the survey work, this high-elevation adventure requires a wild heart and strong hiking legs. Work intensity level is moderately strenuous; however, you'll be hiking steep trails to the work sites. Please consider your abilities and sensitivity to elevation sickness before signing up.
Riverside Rest & Repast
We will camp along the picturesque Conejos River in a Forest Service Campground (same as last year's Broadwalk) reserved just for Broads. Don't forget your fishing pole! Porta-potties will be on hand for nature's call. You may need to bring a 5-gallon container water for drinking and personal use.
We'll serve delicious breakfasts and dinners handcrafted by our own celebrity chef and former Broads' Board Member Suez Jacobson. Please bring your own lunches and snacks. This trip will accommodate 15 people.
More event details will be sent to registrants 3–4 weeks prior to the event.
We love animals, but NO PETS, PLEASE.
2018-08-25 12:00
2018-08-25 10:00
America/Denver
Aug. 25–30 – Bees & Bighorn Broadwork
AUGUST 25–30, 2018 Bees & Bighorn Broadwork Rio Grande National Forest, near Platoro Reservoir, Colorado Surveying the Wild! Join us as we return to the gorgeous Conejos valley, known as the "wildest" corner of Colorado, to conduct surveys and participate in scientific fieldwork with partners from the Conejos District of the Rio Grande National Forest. […]
susan@greatoldbroads.org