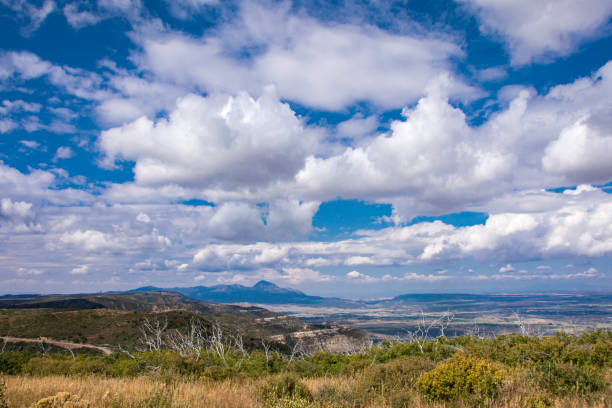 Please join the Four Corners Broads, Mountain Studies Institute, the Southwest Chapter of the Colorado Native Plant Society, and the Ute Mountain Ute Tribe Environmental Programs for a day of seed collection! We will be going out Thursday, Aug 25th.
We will be gathering seeds from specific species to aid the Ute Mountain Ute biologist in future re-seeding efforts to promote biodiversity and restoration on tribal lands.
Please come prepared with sun protection, layers, plenty of water and snacks, and a lunch. Walking will be moderately easy on uneven terrain, but it may be quite hot. Please be prepared.
We will plan to meet at the MSI office in Durango at 7:00 am to arrange carpooling. 679 East 2nd Ave, Durango, CO 81301. Please find parking in the surrounding neighborhood.
Schedule:
7:00 – Volunteers assemble at MSI office for carpooling
8:15 – Meet at 1 Mike Wash Road Towaoc, CO 81334 and then proceed to collection site
8:30 – 12:30 Seed collection
12:30 – 13:00 Lunch and debrief, depart
2:15 – Return to MSI office
Please bring lunch, water, sun protection, sturdy footwear, and whatever you need to be comfortable in the outdoors.
Contact: Amanda Kuenzi, amanda@mountainstudies.org with any questions.
Registration link for Aug 25: https://msi.app.neoncrm.com/np/clients/msi/event.jsp?event=279&
2022-08-25 00:00
2022-08-25 00:00
America/Denver
August 25 | Seed collection with Ute Mountain Ute Tribe
Please join the Four Corners Broads, Mountain Studies Institute, the Southwest Chapter of the Colorado Native Plant Society, and the Ute Mountain Ute Tribe Environmental Programs for a day of seed collection! We will be going out Thursday, Aug 25th. We will be gathering seeds from specific species to aid the Ute Mountain Ute biologist […]
susan@greatoldbroads.org