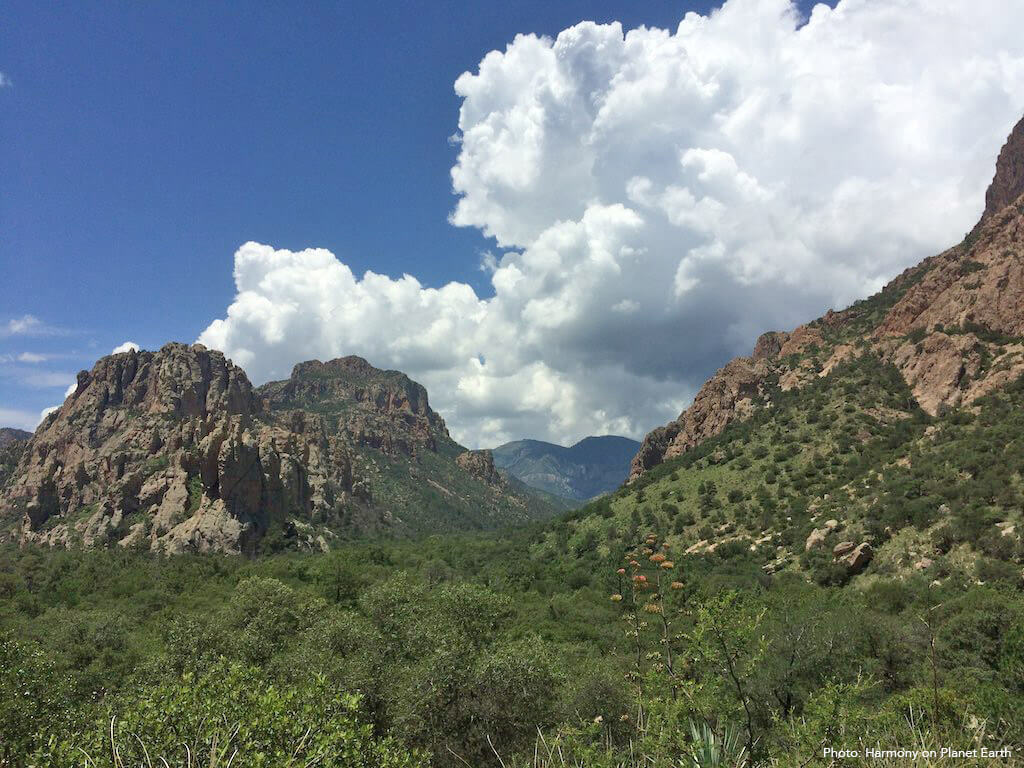 April 25–29, 2019
Borderlands Broadwalk
Chiricahua Mountains, Southeast Arizona
Don't Fence Me In
Join us with our partners from the Center for Biological Diversity, Southwest Environmental Center, Northern Jaguar Project, and Sierra Club for an amazing experience in the stunning Chiricahua Mountains in southeast Arizona, near the border with New Mexico and Mexico, at an elevation of 5400' to learn about the devastating impacts of the border wall and border patrol activities on public lands.
The barrier threatens biodiversity, interrupts habitat corridors, and hinders genetic diversity. A suite of threatened and endangered species will be impacted, including Gila monsters, ocelots, Sonoran pronghorn antelope, pumas, bears, the Mexican wolf, and many more.
Presentation Zen
Nightly presentations will explore the secretive and critically endangered jaguar that earns its living in the shaded riparian canyons and rugged mountains along the southern Arizona and New Mexico border. Learn how some communities will flood while others will be cut off entirely from water sources such as the Rio Grande River. We will delve into crazy logistics behind building, maintaining, and policing a border wall.
Mi Casa es Su Casa
We will stay at the American Museum of Natural History's Southwestern Research Station, adjacent to the Coronado National Forest. Dorm rooms will be available (two beds per room; buddy up with a pal!), plus there are showers and bathrooms. There is limited space for camping, so reserve your space quickly. Important: tent camping or small camper vans only. Sorry, no room for RVs or trailers. Campers will enjoy access to showers and restrooms. Best of all, 3 meals a day are included with your registration fee.
Birds Know Best
Experience world class birding and wildlife view, and limitless hiking in an area surrounded by Wilderness, National Monuments, and Wilderness Study Areas. This world hotspot for birding boasts elegant trogons, hummingbirds galore, and an exciting diversity of birds coming up from Central and South America. Spring is king for birding, so spread your wings and join this signature event!
More event details will be sent to registrants 3–4 weeks prior to the event.
We love animals, but NO PETS, PLEASE.
2019-04-25 03:00
2019-04-25 12:00
America/Denver
Borderlands Broadwalk
April 25–29, 2019 Borderlands Broadwalk Chiricahua Mountains, Southeast Arizona Don't Fence Me In Join us with our partners from the Center for Biological Diversity, Southwest Environmental Center, Northern Jaguar Project, and Sierra Club for an amazing experience in the stunning Chiricahua Mountains in southeast Arizona, near the border with New Mexico and Mexico, at an […]
susan@greatoldbroads.org