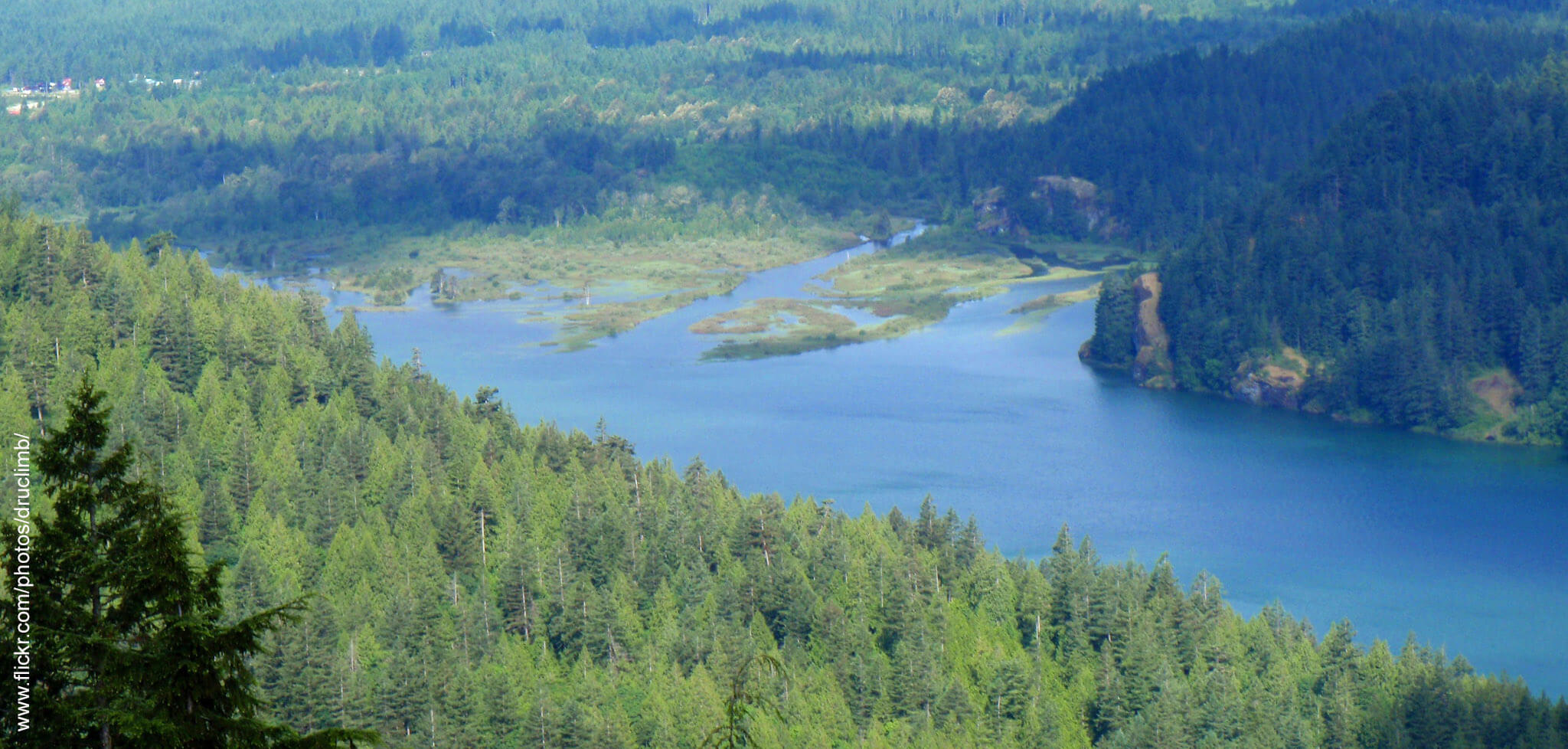 A 4-Part Webinar Series
Do you have a stake in the health of the watersheds of the Pacific Northwest? Want to learn more about climate resilience as it relates to water in general? We're gathering experts to bring you a fabulous educational speaker series that will empower you to do your part for healthy waterways.
Join us for a series webinars about the Chehalis River watershed, where you'll learn about:
The value of rivers, wetlands, and watersheds in the Pacific Northwest in a changing climate
Tribal perspectives on the Chehalis River and climate change impacts
Threats and opportunities for restoration within the Chehalis River watershed
---
Webinar #2
Chehalis: From the Headwaters to the Sea
Wednesday, September 23, 2020
7:00–8:00 pm, PST


Speaker: Lee First, Twin Harbor Riverkeeper

Lee First is an advocate for the Chehalis River, Grays Harbor, and Willapa Bay area as well as an avid canoeist who has paddled 90 miles of the 115-mile Chehalis River. Join her as you learn about the river's amazing resources, as well as the threats it faces due to climate change. You'll also glean fascinating information on the geology, deep cultural resources, and general health of the river.
Lee has a background in Superfund site cleanup management, water quality monitoring, and delineating wetlands and developing mitigation plans for Tribal governments. She has a degree in Environmental Science from Western Washington University and a Professional Certificate in Wetland Science and Management from the University of Washington. Lee is currently the Outreach Coordinator for the Spokane Riverkeepers—a program of the Center for Justice in Spokane, WA.
More speakers and webinar dates to come!
---
These webinars are FREE to current members. We ask for a suggested $10 donation per webinar for non-members.
Need to join or renew your membership? Not sure if your membership is current? Give us a call at 970-385-9577 or email membership@greatoldbroads.org.
Upcoming stewardship opportunity for Washington residents:
Please join the Washington Broadbands for three days of fun, hands-on stewardship on the banks of the Chehalis River!
On November 4, 5, and 6th, Broads volunteers will remove invasive species and plant native species in order to support the health and resilience of the beautiful, free-flowing Chehalis River. The Chehalis Land Trust, Broadband leaders, and other local partners will guide us in identifying local climate impacts and the benefits of intact river ecosystems.
Click here to reserve your spot today!