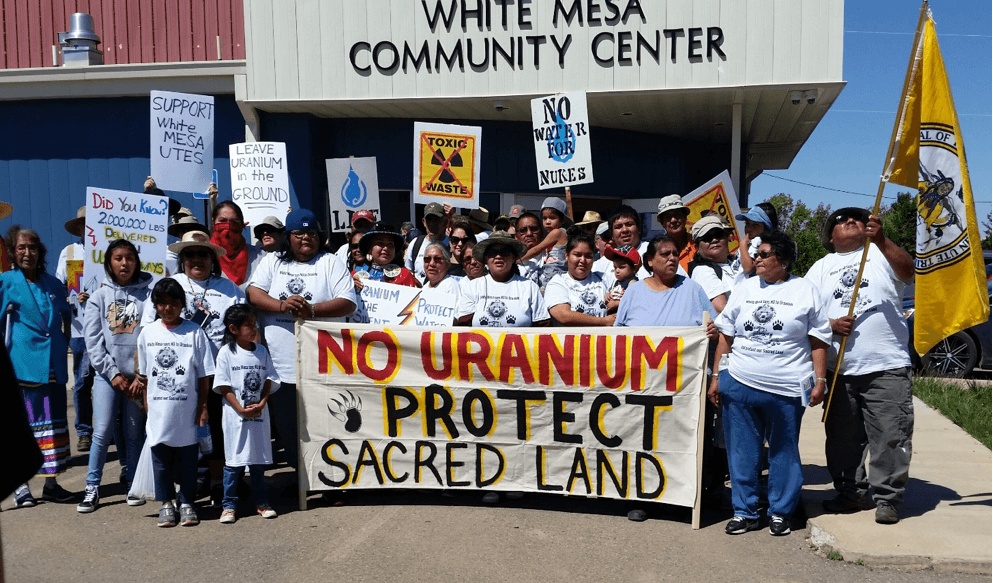 Join Great Old Broads, White Mesa Concerned Community, Grand Canyon Trust, Southern Utah Wilderness Alliance, and others to learn about the White Mesa Ute Community and Ute Mountain Ute Tribe's struggle against the last conventional uranium mill in the U.S. during a virtual event on December 9, 2020, at 1 PM MST.
Located just one mile from Bears Ears National Monument, the White Mesa Mill was originally designed to run for 15 years before being closed and cleaned up.
Now, the mill seeks to import radioactive waste from Estonia, Japan, and elsewhere. Once any remaining uranium is extracted from the waste, the toxic leftovers will be buried at the mill. The community, and its many conservation partners, are alarmed about how this action could contaminate the land, air, and water, the impact on public health, as well as the ongoing desecration of cultural and sacred sites by the mill.
Hear more about the nuclear fuel cycle, impacts to Indigenous communities, and how you can take action.
Scheduled Speakers:
Talia Boyd, Grand Canyon Trust (facilitator)
Michael Badback and Thelma Whiskers, White Mesa Concerned Community
Scott Clow, Environmental Programs Manager, Ute Mountain Ute Tribe
Dave Harper, Colorado River Indian Tribes member, Board member of Greenaction for Health and Environmental Justice
Tom Goldtooth, Executive Director, Indigenous Environmental Network
Leona Morgan