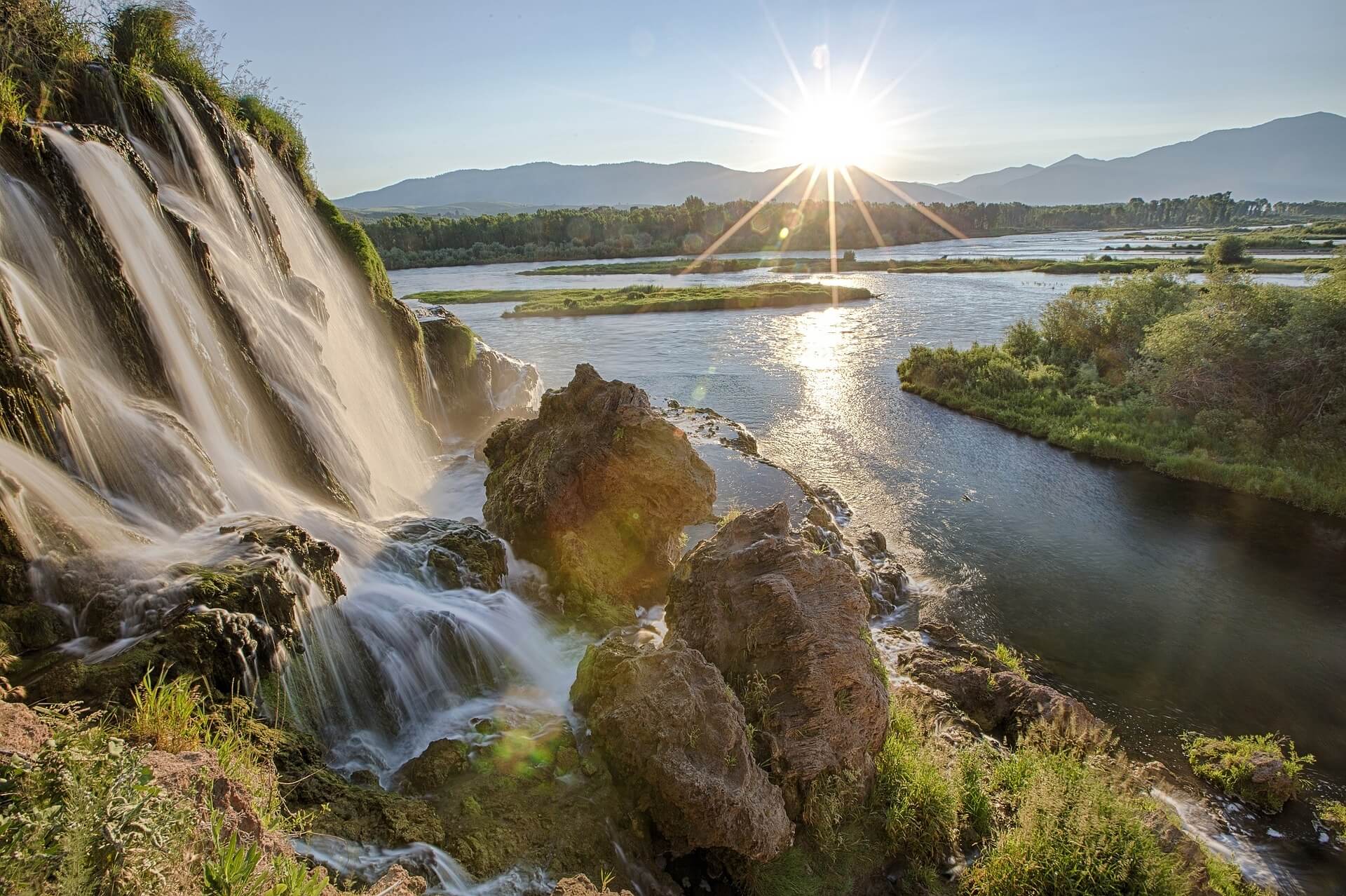 JUNE 3–7, 2019
Don't Dam Salmon Broadwalk
LEWISTON, IDAHO, ALONG THE SNAKE RIVER
Join us and celebrate our work with partner organizations Save our Wild Salmon, Advocates for the West, Friends of the Clearwater, Nimiipuu Protecting the Environment, for a very special Broadwalk where we'll discuss everything from endangered fish populations to energy use and green economic strategies.
Wild salmon is a critical species that serves as a food source for orcas, bears, seals, and birds of prey. Yet, wild salmon on the Snake River are on the brink of extinction. Four obsolete dams along the lower Snake River prevent many of these endangered salmon and other fish from reaching their most productive spawning grounds. Research shows the economic benefits of restoring salmon and steelhead far outweigh the costs of replacing the seasonally-limited energy these dams produce. Discover what we can do as advocates to aid in the salmon's recovery and efforts to decommission these harmful dams.
Riverside Repast
We'll camp along the banks of the Snake River at Hells Gate State Campground, just four miles south of Lewiston. Contrary to its name, the campground is lush, green, and filled with shade trees. Bring your tent and cozy sleeping pad and get ready for a week in the gorgeous Pacific Northwest.
In addition to camping with a great bunch of Broads and Bros, amenities include flush toilets, showers, and delicious breakfasts and dinners handcrafted by a local caterer.
Dam Good Learning & Exploring
We'll have evening presentations and film showings from activists such as Steve Hawley, a writer on the film making team that created Dammed to Extinction, as well as other guests who will share their expertise on dams, energy production, and endangered species.
We'll take on stewardship projects one day and hike and explore on other days. Hells Gate State Park and the surrounding public lands offer plenty of recreation options. Hike Asotin Creek Trail with wildlife viewing next to a salmon stream, or take your bike and enjoy a section or all of the 20-mile paved trail along the Snake River and Lower Granite Reservoir. Feeling like you'd like to stay a bit closer to camp? Bring that creative energy to a watercolor painting class facilitated by our Communications Director Susan Kearns!
Lastly, and most importantly, Broads will provide action items to keep you engaged and active on this important issue.
Camping, breakfast and dinner, and all activities included.

To learn more:
https://earthjustice.org/features/remove-four-lower-snake-river-dams
https://www.wildsalmon.org/facts-and-information/myths-and-facts-about-lower-snake-river-dam-removal.html
https://www.seattletimes.com/seattle-news/environment/controversy-heats-up-over-removal-of-lower-snake-river-dams-as-orcas-suffer-loses/
More event details will be sent to registrants 3–4 weeks prior to the event.
We love animals, but NO PETS, PLEASE.
2019-06-03 03:00
2019-06-03 12:00
America/Denver
Don't Dam Salmon Broadwalk
JUNE 3–7, 2019 Don't Dam Salmon Broadwalk LEWISTON, IDAHO, ALONG THE SNAKE RIVER Join us and celebrate our work with partner organizations Save our Wild Salmon, Advocates for the West, Friends of the Clearwater, Nimiipuu Protecting the Environment, for a very special Broadwalk where we'll discuss everything from endangered fish populations to energy use and […]
susan@greatoldbroads.org