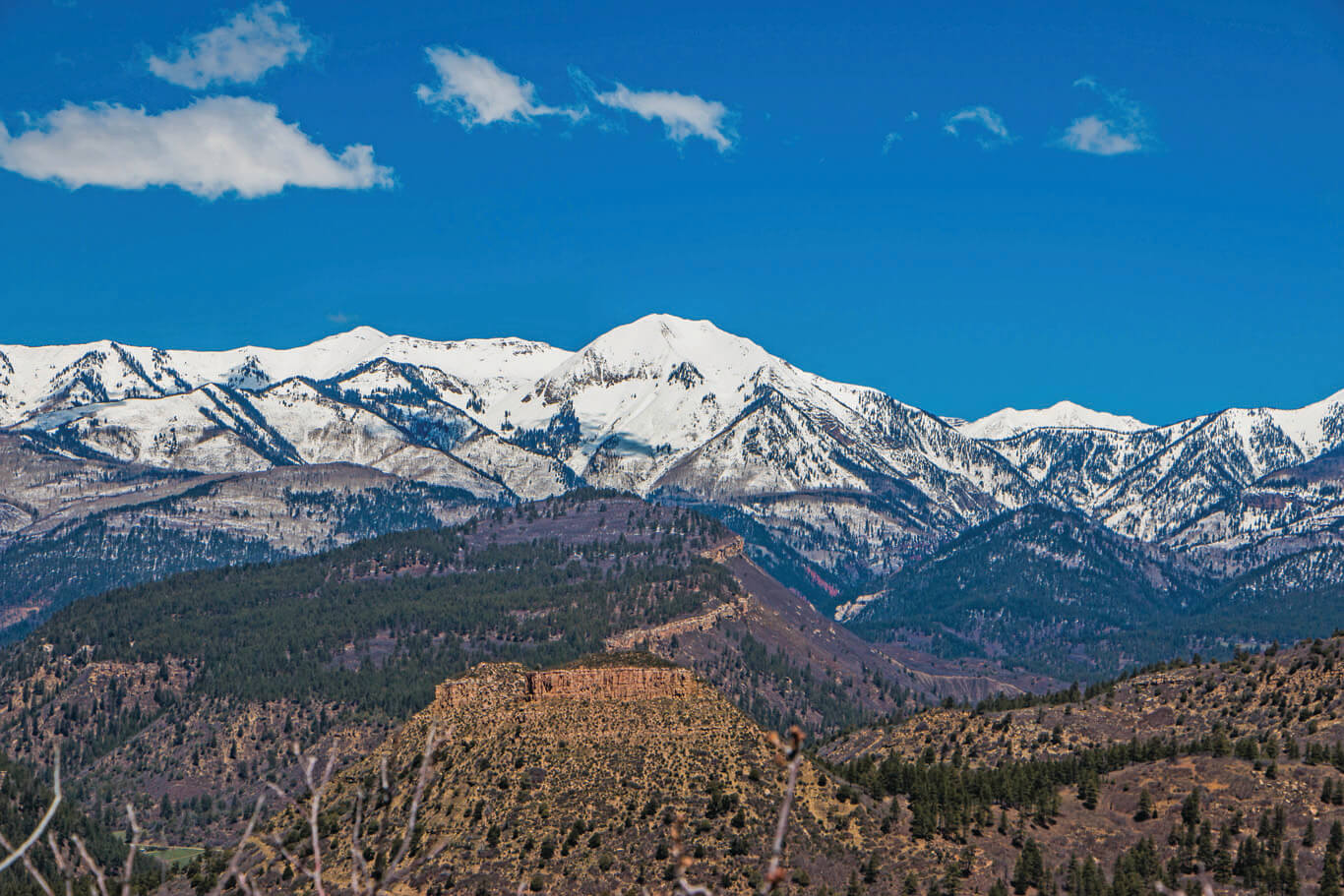 September 14–18
Southern Rockies Habitat Connectivity Broadwalk
San Juan Mountains, CO
Join and save!
Never been on a Broadwalk or Broadwork? NEW – special 10% discount for first-timers. JOIN Broads, then give us a call at 970-385-9577 and we'll give you the special code to get your discount when you register.
Get into the WILD!
Join Broads in partnership with Turner Endangered Species Fund to explore the intriguing topic of habitat connectivity. From the Medicine Bow Mountains in south-central Wyoming to the southern end of the Sangre de Cristo Mountains in north-central New Mexico, the iconic Rocky Mountains provide the habitat connectivity essential to native species living in the region. The southern Rockies are a critical piece of this corridor.
We'll get an in-depth view from a line-up of true leaders in wildlife science, conservation, and political strategies. Speakers will include top wildlife biologists, ranchers, conservationists, and policy experts.
Rejoice in the WILD
Our event celebrates some of the largest contiguous WILD areas remaining in the southern Rocky Mountains and identifies the gaps that still need our protection. We will revisit how resource-extractive activities, grazing, logging, roads, homes, recreation, and ski resorts all affect wildlife movement and ecosystem function.
Take Broads' Advocacy Full Circle!
In October, participants on the Let's Mother Earth D.C. Broadwalk will lobby for the Wildlife Corridors Conservation Act and the The Continental Divide Wilderness Bill. Consider making it a "two-fer" and take your passion for the Rockies and healthy habitat to Washington D.C.!
Activities
As usual, we'll tackle a stewardship project one day and spend the others hiking in the spectacular South San Juan Wilderness. Evening presentations will explore predator-prey dynamics, the extinction crisis, and relevance (and possibility) of restoring imperiled species in the face of increasing human population and climate change. We will discuss coexistence with wildlife, and predator control from a scientific perspective. Wildlife experts will weigh in on the pros and cons of de-listing endangered species.
We will dive deep into the importance of advancing science and policy in Broads' three focus areas: keeping wild lands wild and the Wilderness Act intact; keeping public lands in public hands, and making public lands part of the solution to climate change.
Lastly, we will learn how Broads can collaborate with the Turner Endangered Species Fund, through education and outreach, to effectively and scientifically share and disseminate information.
Immersed in the Wild
We will camp in the stunning south San Juan Mountains, known as Colorado's "wildest" corner. This area, near the headwaters of the Navajo River, is where the last grizzly bear in the southern Rockies was killed in 1979. Because of the large expanse of unmodified and interconnected habitat, this area is considered the best-suited environment for wilderness-dependent species such as wolves, grizzlies, and wolverines. Many believe if grizzlies still exist in this state, it would be here in the heart of the San Juans. We will be surrounded by exemplary hiking opportunities and undisturbed wild land, rarely visited by humans.
We will primitive camp in a remote, high-elevation spot. Porta-potties will be available. Participants will need to bring water for personal use. Breakfast and dinner will be provided, offering a variety of healthy meals loaded with fresh, organic fruits and vegetables. Plan to bring food for trail lunches and snacks.
To learn more about Turner Endangered Species Fund and current and past projects, go to tesf.org.

Event details, an agenda, and a packing list will be sent to registrants 3–4 weeks before the event.
We love animals, but NO PETS, PLEASE.
Event Cancellation Policy
2017-09-14 12:00
2017-09-14 00:00
America/Denver
September 14–18: Habitat Connectivity Broadwalk
September 14–18 Southern Rockies Habitat Connectivity Broadwalk San Juan Mountains, CO Join and save! Never been on a Broadwalk or Broadwork? NEW – special 10% discount for first-timers. JOIN Broads, then give us a call at 970-385-9577 and we'll give you the special code to get your discount when you register. Get into the WILD! […]
susan@greatoldbroads.org