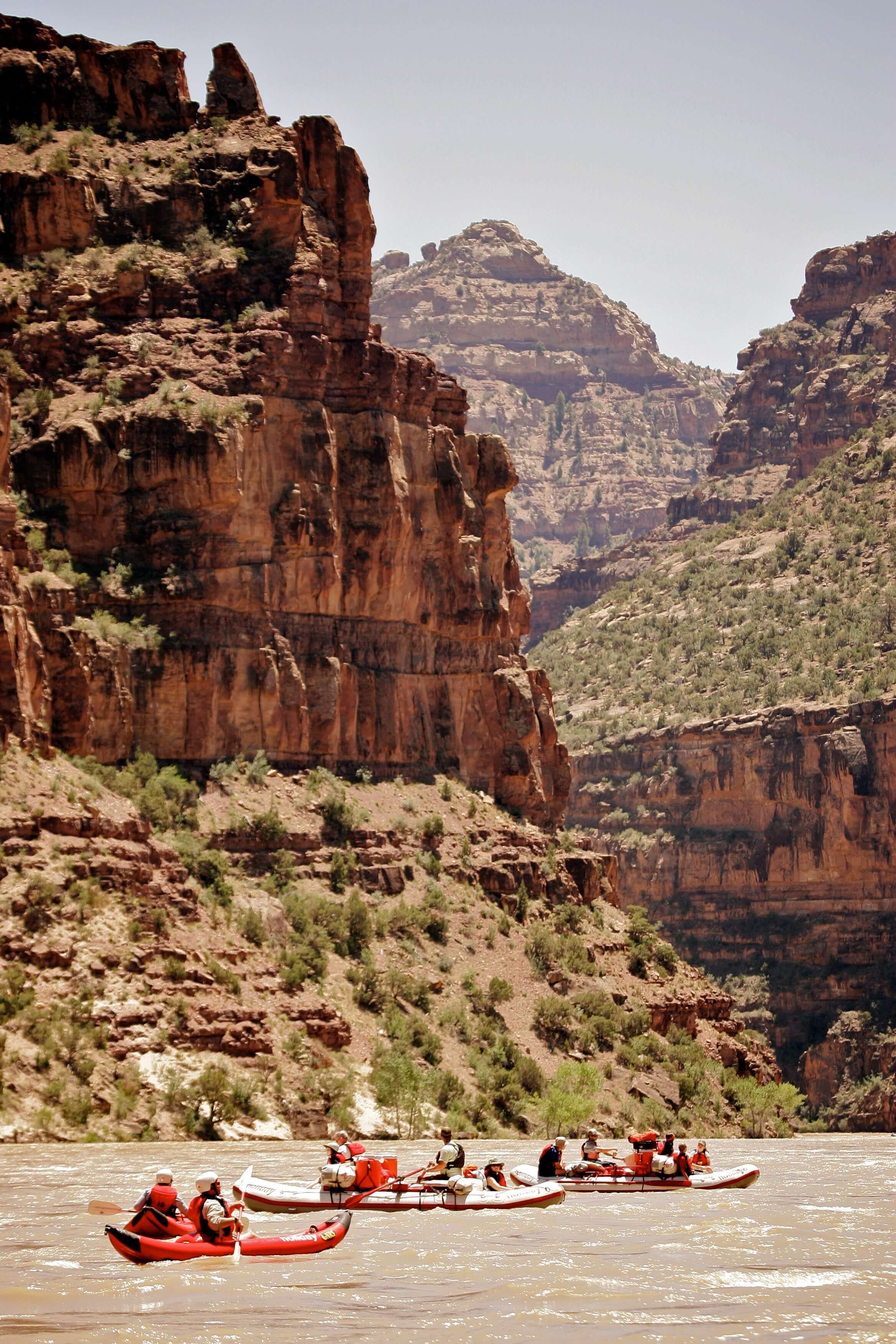 Make a splash this summer on a trip of a lifetime!
Join Great Old Broads for Wilderness on June 18–22 for a Holiday Expeditions river trip and stargazing tour through the breathtaking Desolation Canyon.
Green River rafting through Desolation Canyon takes you and your family on a thrilling adventure through some of the most remote parts of the continental United States: The Tavaputs Plateau.
Your days will be spent luxuriating in the sunshine, exploring ancient side-canyons, and enjoying the ride of a lifetime as you experience more than 60 rapids. Your nights will open up a whole new world as we stargaze with an expert astronomer. Using both binoculars and the naked eye, we will explore the Milky Way, see the Andromeda Galaxy, watch satellites and meteors, and learn constellations.
Sights of a lifetime:

Bighorn sheep and birds of prey
Rainbow colored sandstone cliffs
Cottonwood trees and white sand beaches
Caves and ancient petroglyphs
And more!
Thanks so much to Holiday Expeditions for this partnership! Register as a Broad or Bro and a portion of the proceeds go directly back to our organization to help us protect these gorgeous places where we love to play.
The cost is $1150 per person, which includes full course meals, life jacket, rafts, some rafting and camp equipment, guides, and expert astronomer!
Open to all ages 8 and up, men and women—

don't forget to register as a friend of the Broads

.
More Information
Book Now!
2018-06-18 12:00
2018-06-18 00:00
America/Denver
June 18–22 – Holiday Expeditions Desolation Canyon FUNdraiser!
Make a splash this summer on a trip of a lifetime! Join Great Old Broads for Wilderness on June 18–22 for a Holiday Expeditions river trip and stargazing tour through the breathtaking Desolation Canyon. Green River rafting through Desolation Canyon takes you and your family on a thrilling adventure through some of the most remote […]
Utah
susan@greatoldbroads.org