The Mexican gray wolf is in trouble, and needs your voice to survive!
The U.S. Fish and Wildlife Service (USFWS) has released their proposed new 10(j) rule for managing the recovery of these highly-endangered wolves—but their proposed rules do not provide for the wolves' genetic health or ensure their long-term viability in the wild.
Please join Middle Gila Broadband Leader Roz Switzer for a Zoom presentation and comment writing workshop to advocate for the Mexican gray wolf.  It begins at 4:00 pm on January 19 and runs until 5:15 pm.  You'll find out what these magnificent animals need to survive and thrive, then break out into smaller groups—each staffed with a wolf expert—to answer your questions and help you write your comments to the USFWS.
Guest Mexican gray wolf experts include:
The public comment period ends on
January 27th

. Opportunities to make public comments on wolf policy don't come along very often—let's tell the USFWS we want a stable, genetically healthy, ecologically effective population existing in all the places in the wild that can accommodate them!

This event is free, but we do ask for a $10 donation to help Broads continue our wilderness education and advocacy work.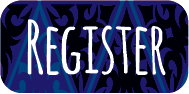 2022-01-19 16:00
2022-01-19 17:15
America/Denver
January 19 | 4:00-5:15pm — Mexican Gray Wolf Presentation and 10(j) Comment Writing Workshop
The Mexican gray wolf is in trouble, and needs your voice to survive! The U.S. Fish and Wildlife Service (USFWS) has released their proposed new 10(j) rule for managing the recovery of these highly-endangered wolves—but their proposed rules do not provide for the wolves' genetic health or ensure their long-term viability in the wild. Please […]
susan@greatoldbroads.org