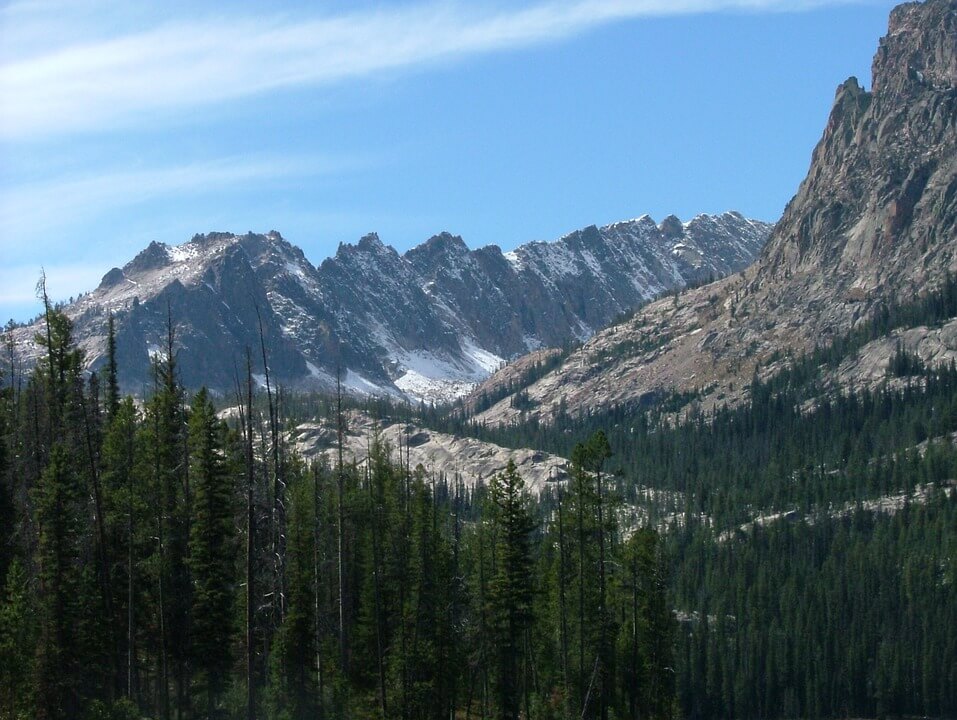 June 21–25, 2018
Endangered Species BROADWALK
Sawtooth Range, near Sun Valley, ID
Let's Get WILD!
Join us in the rugged Sawtooth Mountains with folks from Wood River Wolf Project and Lava Lake Institute to deepen our knowledge about the Endangered Species Act (ESA) and how it prevents the extinction of imperiled species when science is allowed to prevail.
We'll hear about North America's most endangered species including salmon and bull trout, greater sage grouse, grizzly bears, and the Canada lynx—all found in Idaho. We'll also explore the nefarious legislative attempts to undermine the ESA and discuss how to advocate to keep the Act intact.
With its high alpine lakes and flowing streams, Idaho is a hot spot for biodiversity and a political battleground. That's why it is the perfect location for this one-of-a-kind adventure.
A Howling Good Time
Thanks to Wood River Wolf Project, we will have the extraordinary opportunity to go out in small groups with a biologist to conduct howling surveys to detect wolf puppies. Be sure to bring binoculars and a good camera.
Our first day, we'll tackle a stewardship project with the U.S. Forest Service, and other days will be spent hiking and paddling through truly wild country. Our evenings will be filled with interesting and educational speakers.
For those that wish to try their hand at fly-fishing, lessons will be available for a fee. For those who want to enjoy a relaxed afternoon, Susan Kearns, Broads' Communications Director, will offer free (but priceless!) watercolor classes.
Camp & Chow
We will set up camp in the stunning Silver Creek Meadow, where there's plenty of elbowroom for tents and campers. Amenities include porta-potties and potable water. Delicious and freshly prepared breakfasts and dinners are included. Participants are responsible to bring their own lunches and snacks.
Helpful Links:
More event details will be sent to registrants 3–4 weeks prior to the event.
We love animals, but NO PETS, PLEASE.
Event Cancellation Policy
2018-06-21 01:00
2018-06-21 10:00
America/Denver
June 21–25 – Endangered Species BROADWALK
June 21–25, 2018 Endangered Species BROADWALK Sawtooth Range, near Sun Valley, ID Let's Get WILD! Join us in the rugged Sawtooth Mountains with folks from Wood River Wolf Project and Lava Lake Institute to deepen our knowledge about the Endangered Species Act (ESA) and how it prevents the extinction of imperiled species when science is […]
Idaho
susan@greatoldbroads.org