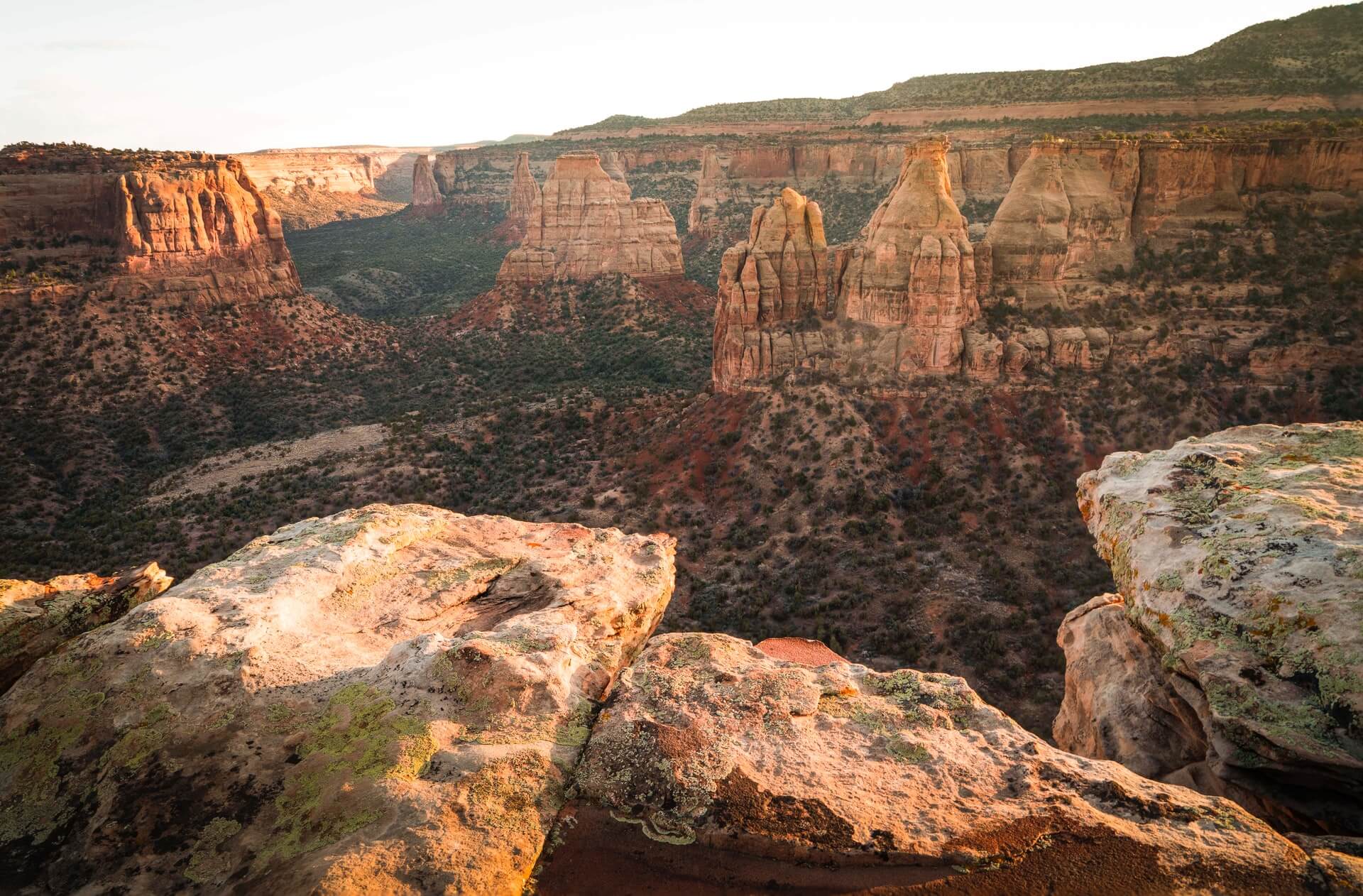 Join the Grand Junction Broadband for a 5-mile hike through time and Monument Canyon, the iconic canyon with erosional monoliths at Colorado National Monument on Wednesday, March 16.  Hikers are to meet in western Grand Junction at 9:30 am MDT and carpool to the trailhead, 2 minutes away.  Starting at about 6,000′ elevation, you'll hike one-way and downhill to 4,700′ on an established trail.  There will be bits and pieces of geology and natural and cultural history to see and past issues/controversies to discuss, maybe even a few flowers or lizards along the way depending on temps.
Bring snacks, water, and lunch, walking sticks if you use them, and an NPS pass in the event you are a driver to the trailhead.  After the hike, there will be a shuttle back to fetch cars.
Please RSVP to Lisa Eckert at 970-639-9424 (call/text) and she will give you the meeting point.  There's a limit of 10 Broads for this hike; if it fills quickly it will be offered again on a weekend day.  And, you will need to sign a GOB waiver of responsibility (unless you've already signed one for the year) when you arrive.
2022-03-16 09:30
2022-03-16 09:30
America/Denver
March 16 | 9:30 am MDT — Hike in Colorado National Monument
Join the Grand Junction Broadband for a 5-mile hike through time and Monument Canyon, the iconic canyon with erosional monoliths at Colorado National Monument on Wednesday, March 16.  Hikers are to meet in western Grand Junction at 9:30 am MDT and carpool to the trailhead, 2 minutes away.  Starting at about 6,000′ elevation, you'll hike […]
susan@greatoldbroads.org