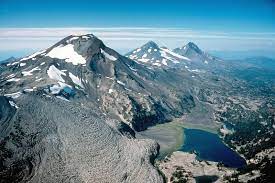 Cascade Volcanoes May meeting in person at Kennedy School, McMenamins (5736 NE 33rd Ave.   Portland) at 5:30 – 8:30 on May 17, 2022.
We have a terrific speaker, Nathaniel Brody and/or Rachel Drake from the Mt. Hood West region in Mt. Hood Wilderness, who will be speaking about the recreational site and solitude monitoring project we will be doing this season.   This is your chance to ask questions and find out about the project and the wilderness region we will be monitoring.  The agenda is attached.
Food and beverages may be purchased on site and food (but not alcohol) may be brought in from outside.
2022-05-17 17:30
2022-05-17 20:30
America/Denver
May 17 | 5:30 PM – May Meeting, Cascade Volcanoes OR
Cascade Volcanoes May meeting in person at Kennedy School, McMenamins (5736 NE 33rd Ave.   Portland) at 5:30 – 8:30 on May 17, 2022. We have a terrific speaker, Nathaniel Brody and/or Rachel Drake from the Mt. Hood West region in Mt. Hood Wilderness, who will be speaking about the recreational site and solitude monitoring project we […]
Kennedy School, McMenamins
susan@greatoldbroads.org