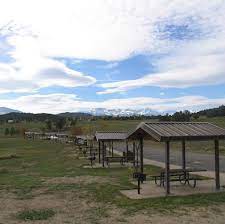 Sunday, May 29, 9:30-11:30ish Colorado Public Lands Day stewardship project. 
Stewardship Project to Sunday, May 29th, 9:30am-noonish.  Meet at Confluence Picnic Area (same place as Raptor monitoring) the furthest south parking area/restroom at the Dallas Entrance to enjoy wild fun while conducting some trail work and invasive weed removal along the Dallas Creek Loop Trail.  We will work until 11:30/noonish and folks are encouraged (optional) to bring their own picnic lunch for some social time following our trail work.  Wear long pants, long sleeves and sturdy shoes.  Bring work gloves and plenty of water/snacks.  Sunglasses or eye protection along with sunhat highly recommended.  Carrie will have the tools we need!!
Sorry for the postponement, but grateful for the moisture!
2022-05-21 09:30
2022-05-21 12:55
America/Denver
May 29 | 9:30 AM – Noon Northern San Juans CO Public Lands Stewardship Project
Sunday, May 29, 9:30-11:30ish Colorado Public Lands Day stewardship project.  Stewardship Project to Sunday, May 29th, 9:30am-noonish.  Meet at Confluence Picnic Area (same place as Raptor monitoring) the furthest south parking area/restroom at the Dallas Entrance to enjoy wild fun while conducting some trail work and invasive weed removal along the Dallas Creek Loop Trail.  […]
Ridgway State Park Colorado
susan@greatoldbroads.org