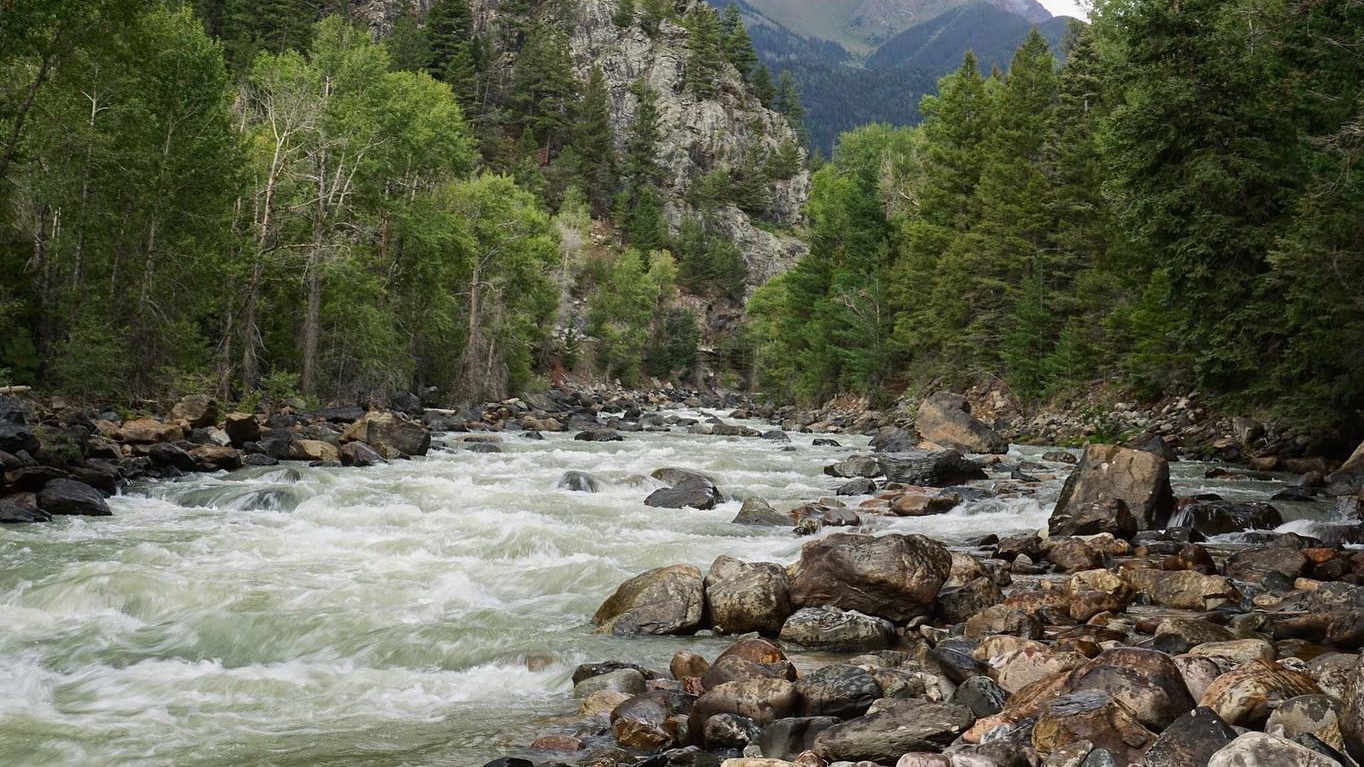 Rivers for Resilience
A Day of Stewardship, Education, and Fun!
Saturday, October 8, 9:00 am
Santa Rita Park, Durango, CO
The Animas River is the lifeblood of southwest Colorado. We rely heavily on the river for drinking water, irrigation, recreation, and the natural beauty that brings so many to the area. But climate change-fueled drought is already impacting the Animas, altering its annual flow and making its future—and the communities and natural habitats that rely on it—very murky.
You are invited to join us for Rivers for Resilience—a fun stewardship, education, and community action event to protect and preserve the Animas River—on Saturday, October 8 at Santa Rita Park, located at 149 S. Camino del Rio in Durango.
The activities will start at 9:00 am at the Santa Rita Park Pavilion with a morning river clean up with Broads staff and partners. Broads will provide t-shirts, latex gloves, and trash bags—you should bring work gloves, water, and sunscreen!
This will be followed at noon by a brown-bag lunch—provided by Broads—and a lunch talk from the San Juan Citizens Alliance Riverkeeper on the importance and value of intact, protected watersheds, especially in a time of climate change.
Then, from 5:30–9:00 pm at Fort Lewis College, there will be a film screening of The Colorado Problem: The River in the Red, which explores the relationship between climate change and the fate of the Colorado River Basin. The film will be followed by a question-and-answer discussion with local conservation experts who will share how the Durango community can get involved as climate activists.
Rivers for Resilience is free and open to all ages, ability levels, and understanding of climate change and watersheds! You can register for the stewardship event or the film screening (or both!) below.
2022-10-08 09:00 2022-10-08 21:00 America/Denver Oct. 8—Rivers for Resilience Rivers for Resilience A Day of Stewardship, Education, and Fun! Saturday, October 8, 9:00 am Santa Rita Park, Durango, CO The Animas River is the lifeblood of southwest Colorado. We rely heavily on the river for drinking water, irrigation, recreation, and the natural beauty that brings so many to the area. But climate change-fueled drought [...] susan@greatoldbroads.org