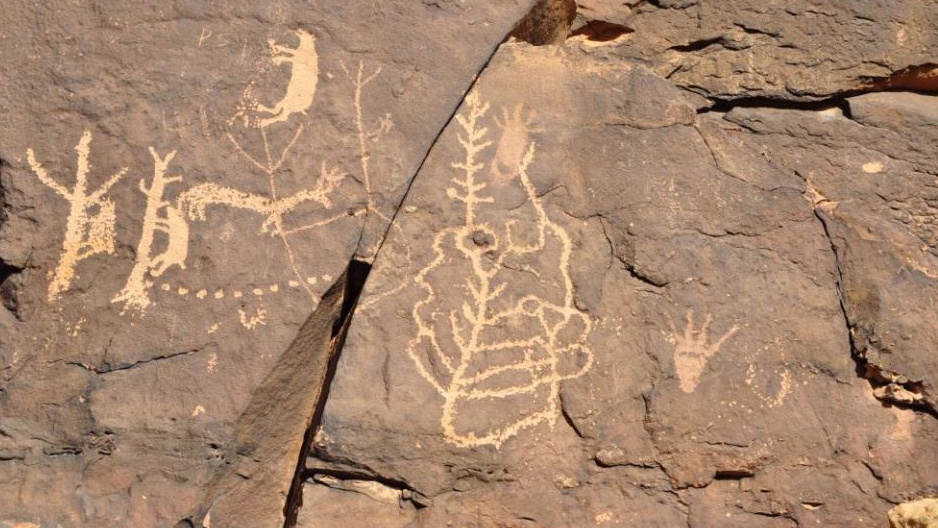 Shavano Petroglyph Site Tour
Monday, October 10, 2022, 1:00 p.m.
The Northern San Juan Great Old Broads will have a tour of the Shavano Petroglyph Site outside of Montrose, CO, for Monday, October 10, 2022, 1 PM. This site belongs to the National Archaeological Conservancy based in Albuquerque NM, whose objective is to preserve archaeological sites for future generations. Our guide will be Russ Barr, who has been a docent for this site for over ten years. Russ was trained by Dr. Carol Patterson, an anthropologist and archaeologist who's taught at multiple universities.
The site is one of the most picturesque and important rock art sites in western Colorado. It was used by both the Archaic and Ute peoples. The site contains numerous rock art panels that date from at least 1000 BC through approximately 1881.
Participants should dress for the weather. In addition, please bring water, sun hat, sunscreen. Sturdy shoes or boots are recommended for the rough trail and steep slopes. Walking sticks or poles can be very helpful.
This tour will be limited to 15 people so please reserve your spot by contacting Judith Lopez of the Great Old Broads at taogirl@sbcglobal.net. There is no fee for this activity but you can show your appreciation for the activity by providing a gratuity to the docent after the tour.
2022-10-10 13:00 2022-10-10 13:00 America/Denver October 10: Shavano Petroglyph Site Tour Shavano Petroglyph Site Tour Monday, October 10, 2022, 1:00 p.m. The Northern San Juan Great Old Broads will have a tour of the Shavano Petroglyph Site outside of Montrose, CO, for Monday, October 10, 2022, 1 PM. This site belongs to the National Archaeological Conservancy based in Albuquerque NM, whose objective is to preserve archaeological [...] susan@greatoldbroads.org