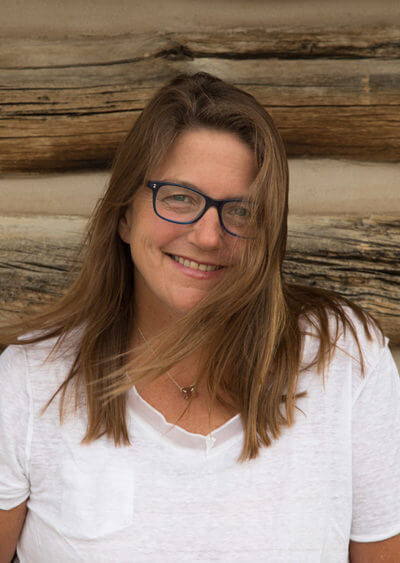 Thursday, October 1, 2020
Rochester Hotel, Secret Garden


726 E 2nd Ave


Durango, CO

5:30–7 pm
Join us for a special reading by author, Pam Houston Thursday, October 1 at Durango's Rochester Hotel Secret Garden where she will read from her book DEEP CREEK: FINDING HOPE IN THE HIGH COUNTRY .
At 31 years old, fresh off a tour promoting her first collection, Cowboys Are My Weakness, Pam Houston had "no job, no place to lie except my North Face tent." On an impulse and a good instinct, she spent her royalties on a 120-acre ranch near Creede, Colorado. It was more than she could afford, and required more maintenance than she could manage. And yet, 25 years later, it's the piece of land that's defined the largest part of her life. DEEP CREEK: FINDING HOPE IN THE HIGH COUNTRY [W.W. Norton & Company; January 29, 2019; $25.95 hardcover] tells the remarkable story of "that girl who dared herself to buy a ranch, dared herself to dig in and care for it, to work hard enough to pay for it, to figure out what other people mean when they use the word 'home."'
Pam's readings will be accompanied by a slide show highlighting gorgeous landscapes and animals she's encountered along the way. Dress warm and bring your sense of wonder and connection to place.

Praise for Deep Creek…
"Pam Houston is the rodeo queen of American letters. In Deep Creek, her voice has never been more fully realized, and her message never more important."
—Samantha Dunn, author of Not By Accident
"In the face of the world's turmoil, this book is utter clarity. In the face of the world's harshness, this book is a soft place to land. If you find yourself careening toward despair, pick up Deep Creek and read even just one page. The words there will lift you back to hope—not the sentimental kind, but the kind that can and does change the world for the better. What gratitude we owe to Pam Houston for writing it."
—B.K. Loren, author of Animal, Mineral, Radical
Tickets $15 – available at the door
Cash bar.