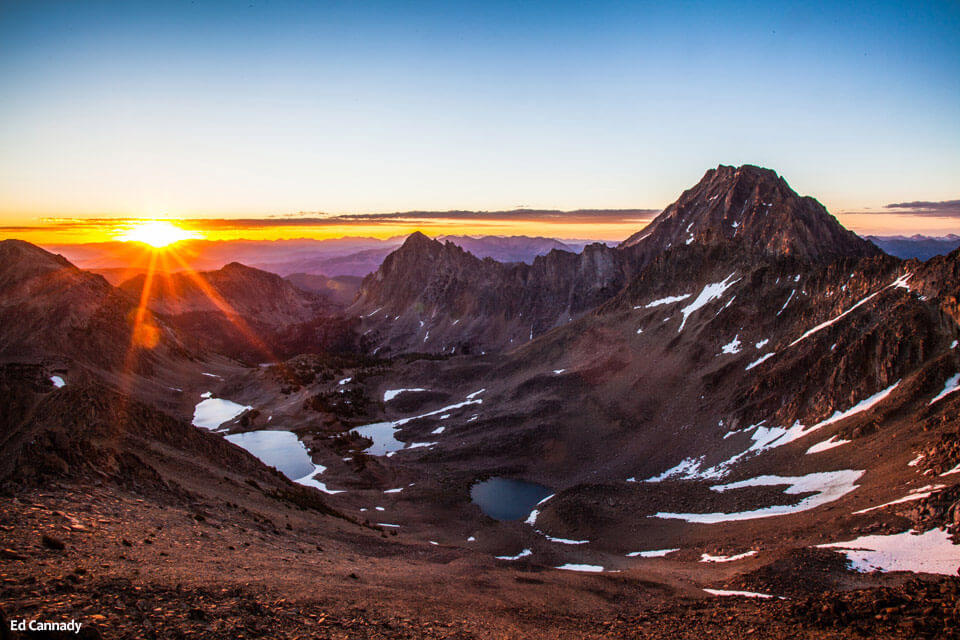 July 10-16, 2016
Sawtooth Broadwork

Boulder-White Clouds Wilderness, near Stanley, ID
The 2015 designation by Congress of the Boulder-White Clouds Wilderness in the Sawtooth National Recreation Area (SNRA) of central Idaho provides us with the opportunity for this exciting project. In partnership with the Sawtooth Society and the U.S. Forest Service, we'll have the honor of installing Wilderness signs in the brand-spanking new Boulder-White Clouds Wilderness. Broads will act as boots on the ground for this event.
Pack 'Em Up, Move 'Em Out
We'll gather Sunday evening in Stanley for a briefing and divide into two groups. We'll organize packs and gear, then head into the backcountry Monday morning. The next five days will be spent backpacking along with a few pack animals that will carry some food, the signs and posts, and the gear needed for installation.
We'll Pump You Up!
This project is labor intensive—with a lot of hiking and a lot of digging. Participants must be in great physical shape and able to hike/work at elevations ranging from 6,500 to 10,000 feet. It will also be a great way to really see the new Wilderness. Meals are included and we'll have our very own camp cook along. Spaces are limited, so register now.
2016-07-10 00:00
2016-07-10 00:00
America/Denver
Sawtooth Broadwork
See the beautiful Boulder-White Clouds Wilderness first hand, while you share the honor of installing brand-spanking new Wilderness signs.
Boulder-White Clouds Wilderness
susan@greatoldbroads.org