September 23-27, 2021
Bears Ears National Monument Broadwork
This event is FULL.
If you wish to be placed on a waiting list, register below and we will contact you if a space opens up.
Celebrate Public Lands Day in Bears Ears National Monument, near Blanding, Utah
Join us in one of the most remarkable landscapes—both natural and human—in the nation as we team up with the U.S. Forest Service for two days of stewardship projects valuable to protecting the health and sustainability of Utah's Bears Ears National Monument.
This five-day Broadwork event will consist of two days of stewardship, one day of hiking, and evening guest speakers. We'll be camping under the stars in Bears Ears National Monument—the sacred lands of the Navajo, Hopi, Zuni, and Ute Mountain Ute tribes, and a landscape of critical importance and in need of restored protections.
We will be camping near Woodenshoe Point near the Dark Canyon Wilderness among gorgeous ponderosa, Douglas fir, aspen, and Gambel oak. (Once registered, we will send detailed directions on the exact location of our campsite). There is a vault toilet, but no water—participants are asked to bring a 5-gallon jug of water to share with the group.
The stewardship work will include finishing up a wooden rail fence at the trailhead that helps manage livestock use in the Dark Canyon Wilderness. If we get finished with that project, we will then take on trail work on the Hammond Canyon Trail.
Provided:
Thursday dinner, Friday-Sunday meals, and Monday breakfast (plus field snacks)
Stewardship tools
You pack:
Full 5-gallon jug of water to share with group
Camping gear
A reliable vehicle
Field work and camping attire
Libations and extra snacks of your choice
A Broads attitude to work hard and have fun!
Broadwork ability level: Moderate, but we'll try to accommodate all skill and ability levels.
Registration Fee: $210
Due to Covid restrictions, registration is currently limited to a maximum of 10, so sign up today!
FIRST-TIMER? Never been to a Broads' event?
Email us at membership@greatoldbroads.org for the secret code and receive 10% off your registration.
You must be a member to attend this event.
If you have any difficulty registering, please call us at 970-385-9577 and we will help you.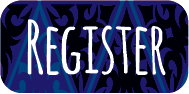 More event details will be sent to registrants 3–4 weeks prior to the event.
We love animals, but NO PETS, PLEASE.
2021-09-23 00:00
2021-09-23 00:00
America/Denver
Sept. 23-27 Bears Ears National Monument Broadwork
September 23-27, 2021 Bears Ears National Monument Broadwork This event is FULL. If you wish to be placed on a waiting list, register below and we will contact you if a space opens up. Celebrate Public Lands Day in Bears Ears National Monument, near Blanding, Utah Join us in one of the most remarkable landscapes—both […]
Bears Ears National Monument
susan@greatoldbroads.org