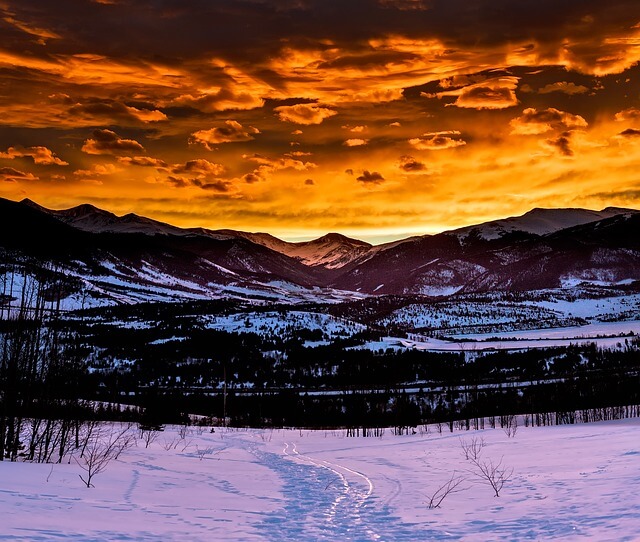 SEPT 9–13, 2018

Continental Divide Wilderness BROADWALK
White River National Forest, near Dillon, Colorado
Rocky Mountain Magic
Join us for this very special Broadwalk with our friends from Wilderness Workshop, The Wilderness Society, Vet Voice Foundation, and Conservation Colorado to learn about this beautiful region—and become advocates for its protection.
Learn about the Continental Divide Recreation, Wilderness, and Camp Hale Legacy Act , which proposes to add nearly 95,000 acres to Colorado's most iconic wilderness areas in Summit and Eagle counties. These areas are being "loved to death" and need our protection—protection that only a wilderness designation can bring.
Dividing Our Time
Our guest speakers will introduce us to the unique aspects of the area and the proposed legislation. Veterans will share stories about nearby Camp Hale, where the elite 10th Mountain Division trained (we may arrange a day trip to Camp Hale if there is enough interest). We'll gather in the evenings at a covered picnic shelter for presentations about the ecology of the area, the hot issues, and the economics of wilderness designation.
We'll participate in a stewardship project with the Forest Service and enjoy guided hikes for all skill levels. There is plenty of hiking in this area where eight wilderness areas come together. For those who do not wish to hike, there are flat-water kayaking opportunities right from our campsite—so, bring (or rent) a kayak and/or paddleboard!
Camp Details
Our camp will be in heart of the Rocky Mountains, at Windy Point on Lake Dillon. Don't let the name fool you—this spot is protected from the wind and has spectacular mountain views. We'll be camped at high elevation, so please consider this if you are sensitive or suffer from elevation sickness.
We'll provide breakfasts and dinners; participants bring their own lunches and snacks.
More event details will be sent to registrants 3–4 weeks prior to the event.
We love animals, but NO PETS, PLEASE.
2018-09-09 12:00
2018-09-09 10:00
America/Denver
Sept. 9–13 – Continental Divide Wilderness Broadwalk
SEPT 9–13, 2018 Continental Divide Wilderness BROADWALK White River National Forest, near Dillon, Colorado Rocky Mountain Magic Join us for this very special Broadwalk with our friends from Wilderness Workshop, The Wilderness Society, Vet Voice Foundation, and Conservation Colorado to learn about this beautiful region—and become advocates for its protection. Learn about the Continental Divide […]
susan@greatoldbroads.org