September 23, 2021
Take Action for 30×30
4:00-5:00 pm, MDT
Join Broads for an informative Zoom webinar presentation on how you can get involved in 30×30 (a.k.a., America The Beautiful), an effort to conserve 30% of U.S. lands, rivers, lakes and wetlands by 2030.
Broads' Executive Director Shelley Silbert and Sierra Club Campaign Representative Kim Pope will outline this decade-long initiative of the Biden Administration to pursue a locally led and voluntary nationwide effort to conserve, connect, and restore the lands, waters, and wildlife upon which we all depend.
They will also cover various ways we can help maintain global biodiversity and defend against the climate crisis by being involved in or initiating local efforts that contribute to 30×30.
This event is free and available to all. If you're able, we ask for a suggested $10 donation.
If you have any difficulty registering, please call us at 970-385-9577 and we will help you.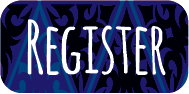 2021-09-23 16:00
2021-09-23 17:00
America/Denver
Take Action for 30×30
September 23, 2021 Take Action for 30×30 4:00-5:00 pm, MDT Join Broads for an informative Zoom webinar presentation on how you can get involved in 30×30 (a.k.a., America The Beautiful), an effort to conserve 30% of U.S. lands, rivers, lakes and wetlands by 2030. Broads' Executive Director Shelley Silbert and Sierra Club Campaign Representative Kim […]
susan@greatoldbroads.org