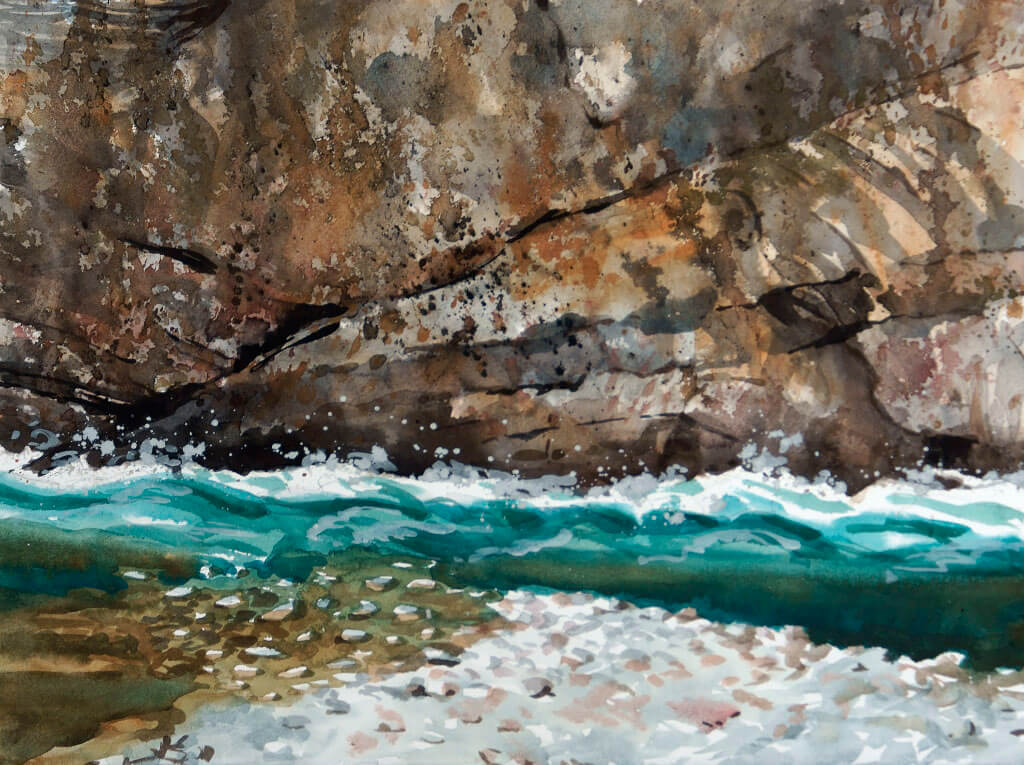 May 14–18, 2020
A Float with Heart: San Juan River FUNdraiser
A float of a lifetime! Treat yourself to a Women's watercolor workshop with acclaimed artist Suze Woolf and Bears Ears advocate Regina Lopez-Whiteskunk, while you explore the amazing Utah landscape via the beautiful San Juan River.
Artist Suze Woolf will guide you as you create watercolor memories of this stunning landscape. With informal outdoor sessions, you'll be introduced to foundational watercolor methods with daily demonstrations and frequent opportunities to practice them. Watercolor is one of the most rapid and portable of all painting media, so it's perfect for a raft trip.
Regina Lopez-Whiteskunk is the former co-chair of the Bears Ears Inter-Tribal Coalition, a member of the Ute Mountain Ute Tribe, and serves on Broads' Council of Advisors. She will share stories about the successful tribal and collaborative work to form Bears Ears National Monument, its significance to tribal communities, and the continued effort to reinstate and protect the monument. She has traveled extensively throughout the country sharing the Ute culture through song, dance, and presentations, and is honored to continue to protect, preserve and serve through education, creating a better understanding of our resources and culture—a great foundation for a better tomorrow.
Utah's southeast corner is a wonderland of dramatic topography and archaeological treasures. This full five-day trip on the San Juan River (includes the upper and lower sections) is the easiest and best way to see this region. In its upper reaches, the "River Flowing from the Sunrise" eases past the cream-colored sandstone of Comb Ridge, ancient dwelling sites, and petroglyph panels. To the south, the river borders the present-day territory of the Diné (Navajo) People People and the Bears Ears National Monument as established in December 2016. For thousands of years, the water of the San Juan River has meant life to various cultural groups; their artifacts still line the walls and side canyons of the river.
In its lower reaches, the San Juan rushes by the town of Mexican Hat, Utah, and then curves around the deep canyon of Goosenecks State Park. Further on, you'll skirt the former boundaries of Bears Ears National Monument.
Although the San Juan is one of the steepest, swiftest rivers in the United States, it has only a handful of rapids, making it a great option for families with young children or first-time rafters.
Express your deepened appreciation for this gorgeous canyon through your paintings, learn new watercolor techniques, and practice while workshopping with a professional. Learn the deep history behind protecting Bears Ears National Monument and stories of the ongoing efforts to protect this iconic landscape.
All food, gear, and trip needs are included. You'll receive a shopping list for your required watercolor supplies and all that's left to pack is your sense of adventure and love of wild places!

$1450 per person
plus tips for the guides
A portion of your registration will be generously donated by Holiday River Expeditions to Great Old Broads for Wilderness. Suze Woolf has graciously donated her time and expertise for this adventure.