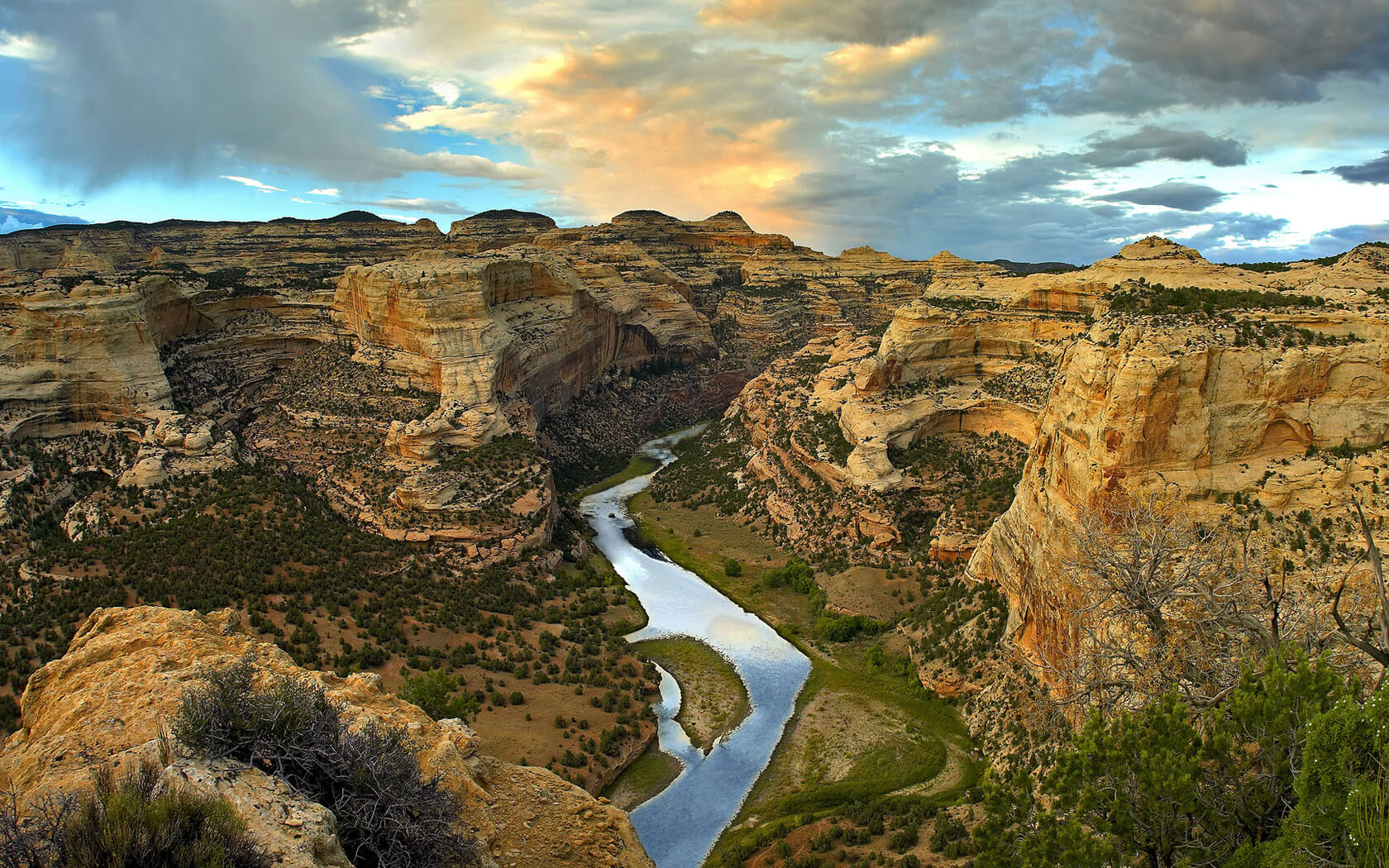 June 8–12, 2016
Yampa River Rafting Trip
Have fun and support Broads as we protect wild lands!
More Info + Registration
Raft the WILD Yampa River—the last undammed river on the Colorado River system.
Join Lauren Berutich, Broads' Grassroots Leadership Director, Broads supporters, and our friends at Holiday River Expeditions for a special FUNdraising event on the FABULOUS Yampa River. A portion of each registration is a tax-deductible donation to Great Old Broads for Wilderness.
Whether you've barely dipped a paddle or you're a seasoned river runner, you can't beat the camaraderie of a Broads' trip where you're sure to make new friends who love adventures too.
Holiday Expeditions has long been a supporter of Broads—and we share the same values. Take a look at their mission statement:
Holiday River Expeditions' goal is to preserve our nation's wild lands. By providing our guests an enjoyable wilderness experience with an opportunity to learn about the natural world; Holiday trips develop their awareness and encourage the preservation of wild places. Holiday will accomplish this through: Diligent Training; Meaningful Interpretation; Innovative Equipment & Facilities; Responsible Stewardship of the Land; and Environmentally Sound Business Practice.
And a testimonial from a Broad who's been on a few of these trips:
"Holiday Expeditions trips are simply the best! From a perfectly aligned company mission and practices to compatible, competent, and fun guides, every aspect of your river adventure is first class. The food is fantastic and your guides do all the cooking—which is entertainment in itself! On the Yampa River you'll be immersed in one of the west's best river trips: fantastic water ranging from wild to mild, forested canyons morphing into slickrock desert canyons, pioneer history merging with remnants of ancient civilizations, bighorn sheep entertaining with their antics. You can hike and explore from camp or relax and watch the river flow past. There is something for everyone on these trips and you are guaranteed to be pampered in the wilderness."
If you feel the need for something rare, something wild and free…the Yampa is waiting.
Can't make this trip?
Holiday will also donate 15% to Broads from any other of their FABULOUS trips booked at regular, non-discounted rates in 2016 by Broads members and supporters. Be sure to tell them you're a Broad!