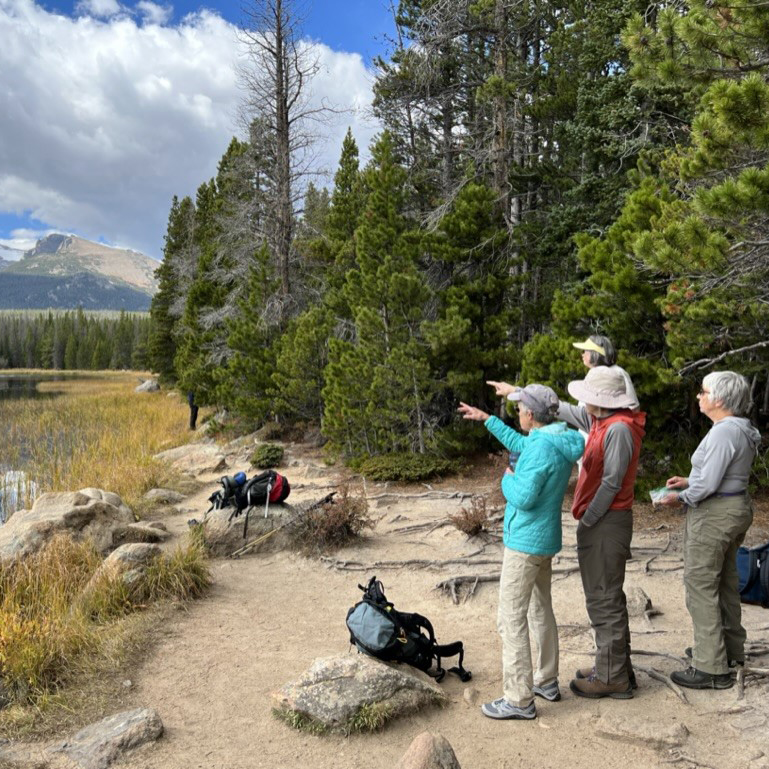 Colorado—Northern Front Range Broadband
Geographic Area
At the interface of the Rocky Mountains and prairies, from Loveland and Fort Collins to the Wyoming border. Larimer county, Weld County
Broadband Leaders
Della Garelle, Jan Moraczewski, and Anne Dal Vera
Contact Us
Della Garelle
dgarelle@gmail.com
Jan Moraczewski
jannieski84@gmail.com
Anne Dal Vera
Anne.DalVera@gmail.com
Focus Areas:
River and stream health
Wildlife biodiversity
Getting outside all year
Wilderness monitoring
Projects:
We are a new broadband, and you're invited to join us for education, stewardship, advocacy. Discover the possibilities!
Broad lights:
We partner with the Forest Service to monitor campsites in the Comanche Peaks and Rawah Wildernesses.
We partner with Wildlands Restoration Volunteers on several stewardship projects
We are exploring a partnership with CSU Colorado Natural Heritage Program to monitor beaver in remote public lands.
Wish list:
Join us!
Become a member of Great Old Broads for Wilderness and join our Broadband today!
Join Us