Idaho & Wyoming – The Teton Valley WHALES Broadband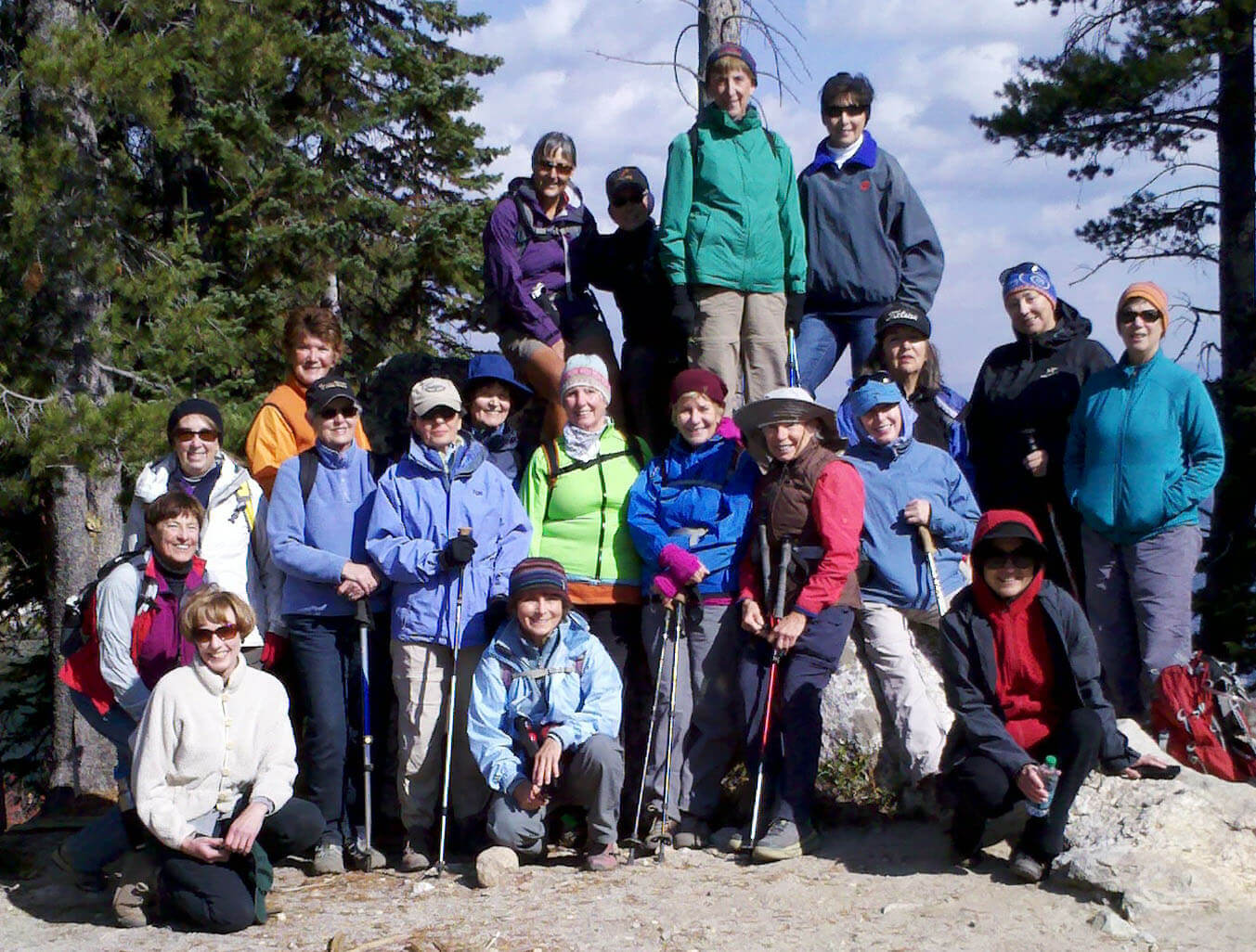 Geographic area
The Teton Valley: Eastern Idaho and Western Wyoming. The Jedediah Smith Wilderness Area is in our backyard. We hike in the Big Hole mountains, the Tetons, Grand Teton National Park, and the Gros Ventre Wilderness Area.
Broadband Leaders:
Janna Rankin & Liz McCane
Focus Areas
Hikes every Wednesday in the summer
Bike rides on Monday's from Memorial Day to Labor Day
Skiing (both Nordic and Alpine) every Wednesday in the winter.
Cooperative efforts with local non-profits to do riparian work on the Teton River (Friends of Teton River)
Removal of barbed wire fencing to improve migration patterns (Teton Regional Land Trust)
Trail maintenance work (Teton Valley Trails and Pathways)
Work with local land-management agencies (mostly USFS) to help plan new trails and monitor existing trails.
Projects:
We undertake a couple of major projects each year:
The Pattie Layser Mary's Nipple Challenge, a fundraiser to cover expenses not covered by insurance for breast cancer patients at St. John's Hospital (March).
The Tin Cup Challenge, a valley-wide fundraiser for all non-profits in our area.
Other Activities
Occasional lectures (such as Arlene Blum, leader of the Women's Expedition to Annapurna).
We plan field trips such as a trip to Jackson to hear Cheryl Strayed, (author of Wild).
We formed a kazoo band to march in the 4th of July parade with the Great Old Broads banner.
And, we have a nascent book club!
Special Events:
Every fall we have our "Epicurean Feast" potluck in Grand Teton National Park.
Our weekly email informs people of volunteer opportunities and upcoming deadlines for environmental comments. Contact us to get on our mailing list!
Become a member of Great Old Broads for Wilderness and join our Broadband today!